Read Time:
3 Minute, 12 Second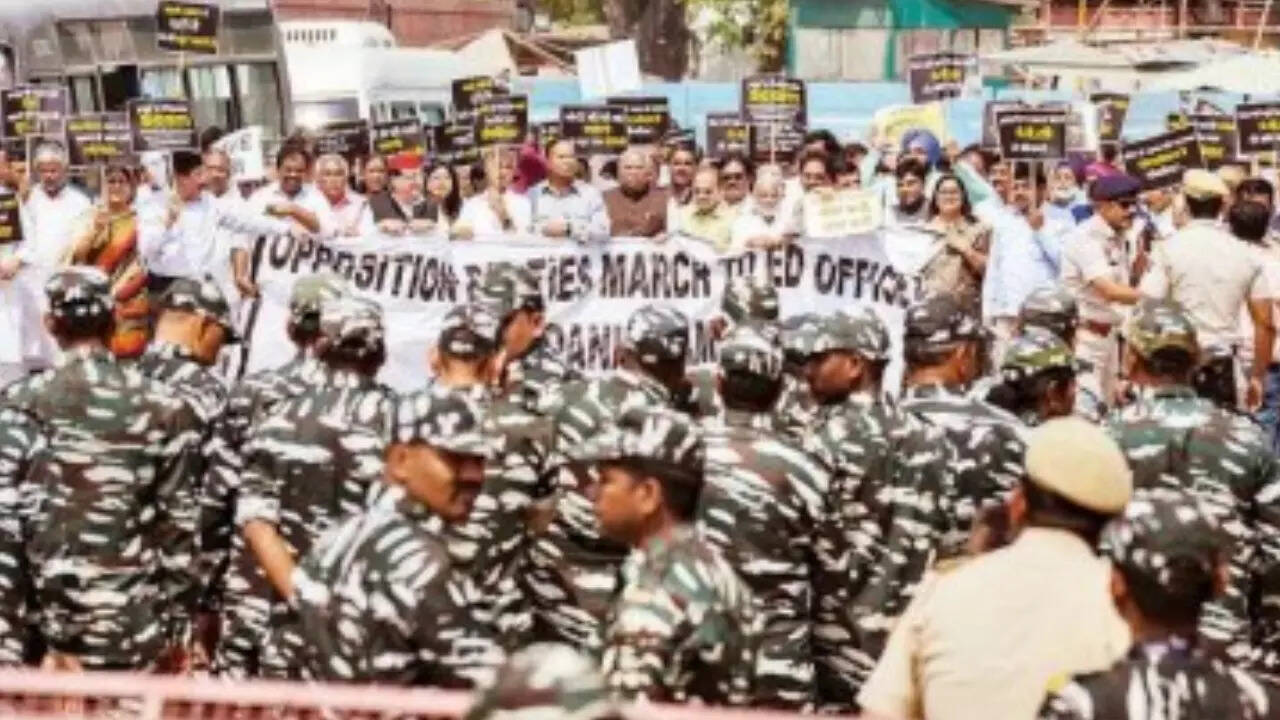 NEW DELHI: Parliament remained paralysed for the third consecutive day since reconvening after the post-Budget recess as BJP persisted with its demand for an apology from Congress leader
Rahul Gandhi
for his 'democracy in danger' remarks in the UK while the opposition sought a Joint Parliamentary Committee (JPC) probe into alleged stock manipulation by the Adani Group.
Rahul had recently alleged during his UK visit that the structures of Indian democracy are under "brutal attack" and that there is a "full-scale assault" on the institutions of the country.
Sloganeering from both sides continued unabated as soon as
Lok Sabha
and Rajya Sabha resumed proceedings, leading to their adjournment — first briefly and then for the day.
As soon as the Lok Sabha assembled, opposition members stormed into the well of the
House
holding placards and shouting slogans demanding a JPC probe into the Adani issue. BJP members raised counter slogans, demanding an apology from Rahul Gandhi for his remarks at an event in the UK.
House is for discussions, not placards: Birla
As sloganeering continued, Lok Sabha Speaker Om Birla urged the members to return to their seats and allow the House to run. "This house is meant for holding discussions and dialogues… It is not right to comment, either inside (the House) or outside. Talk about issues and policy here. It is not right to bring placards like this here," he said.
Union minister Piyush Goyal then urged the Speaker to suspend protesting members from the proceedings if they do not allow the House to run smoothly and if Rahul does not apologise for his remarks. The Speaker then initially adjourned the house till 2 pm. When proceedings resumed, the sloganeering continued and amid the ruckus, the Inter-Services (Command, Control and Discipline) Bill, 2023 was introduced before the House was finally adjourned for the day. Proceedings in Rajya Sabha were also disrupted over Rahul's remarks even after chairman Jagdeep Dhankhar gave the floor to Leader of Opposition Mallikarjun Kharge.
Kharge referred to the Adani issue and the opposition parties' march to the ED office, but was interrupted by BJP members who wanted Rahul to apologise first for his remarks.