Read Time:
3 Minute, 24 Second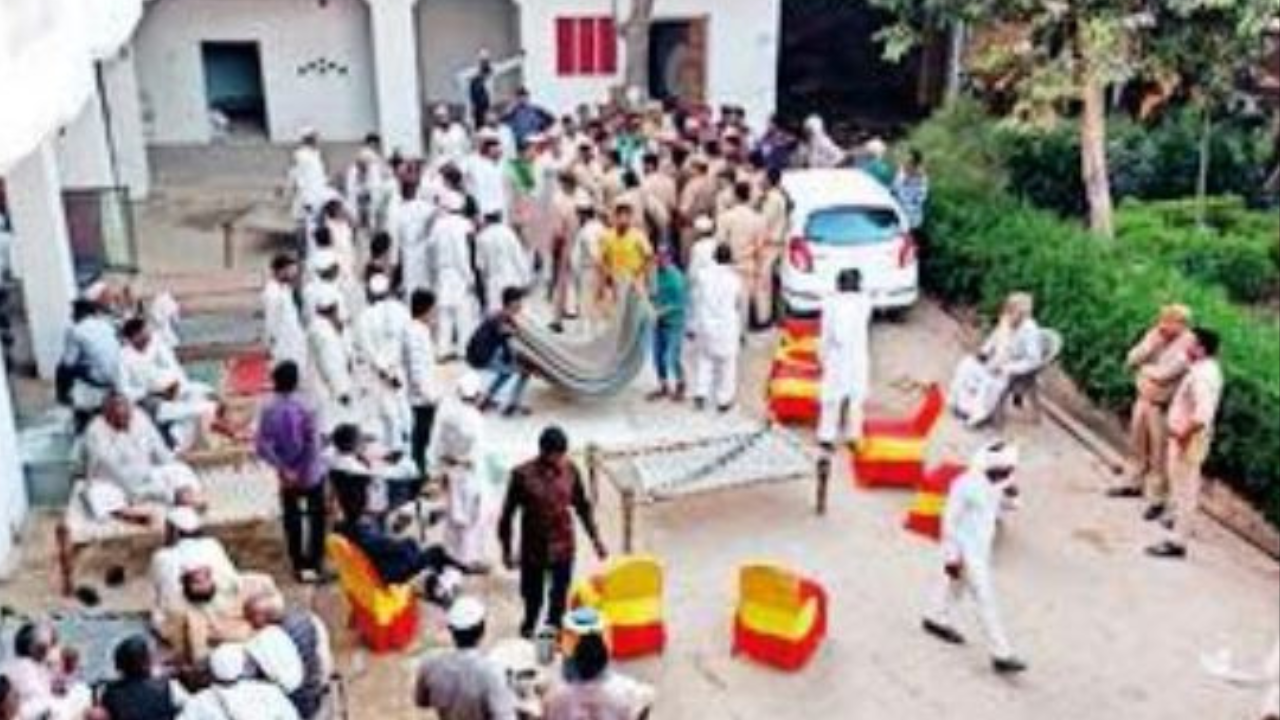 MUZAFFARNAGAR: To teach a lesson to a "greedy" groom, locals of a village in Muzaffarnagar district on Tuesday held him hostage and made arrangements to get him "married" to a tractor, which was demanded as additional dowry in addition to other gifts, after the bride refused to marry him.
The groom and the people accompanying him were let go after several hours only after they agreed to pay up the full expenses incurred by the bride's family while making arrangements for the wedding.
"My brother spent lakhs of rupees on buying household items, including furniture, fridge, etc for his daughter. Everything was delivered to the groom's house in Bhaisani Islampur village of Shamli district four days ago," said Assmohammad, the bride's uncle.
'We decided to teach greedy family a lesson'
When the goods arrived, the groom, Waseem Ahmed (23), and his father also demanded a tractor as dowry. At this point, we decided to teach the greedy family a lesson," he added.
On Tuesday, when the baraat arrived in Kulheri village under Charthawal police station of Muzaffarnagar, the groom's family and friends got a 'warm' welcome. And after the feast, an imam was called to perform the nikah.
When the groom was called for the nikah ceremony at the designated space, to his surprise, he saw a shiny brand new tractor, all decked up and waiting for him, instead of the bride.
The villagers held the entire baraat hostage and insisted on performing Waseem's nikah with the tractor. The stalemate continued for hours until police arrived. The groom and other baraatis were let go after both sides arrived at a settlement outside the local police station. No police complaint was filed in the matter.
According to Kuldeep Tyagi, a farmer leader, who came to the village after hearing about the incident, said, "Locals wanted to get the groom married to the tractor because he and his father showed their interest in tractor instead of the bride, who refused to marry Waseem. And after a long discussion, both parties reached an agreement that the groom's side would bear the entire cost of wedding arrangements. The groom's father paid some money and promised to pay the remaining amount soon, following which the baraat was freed around midnight."
The bride said, "When I came to know that they demanded a tractor in dowry, I refused to marry him. I can't marry a greedy person."