Attacked by crocodile, 8 Kaila Devi devotees swept away in Chambal river in Madhya Pradesh | Bhopal News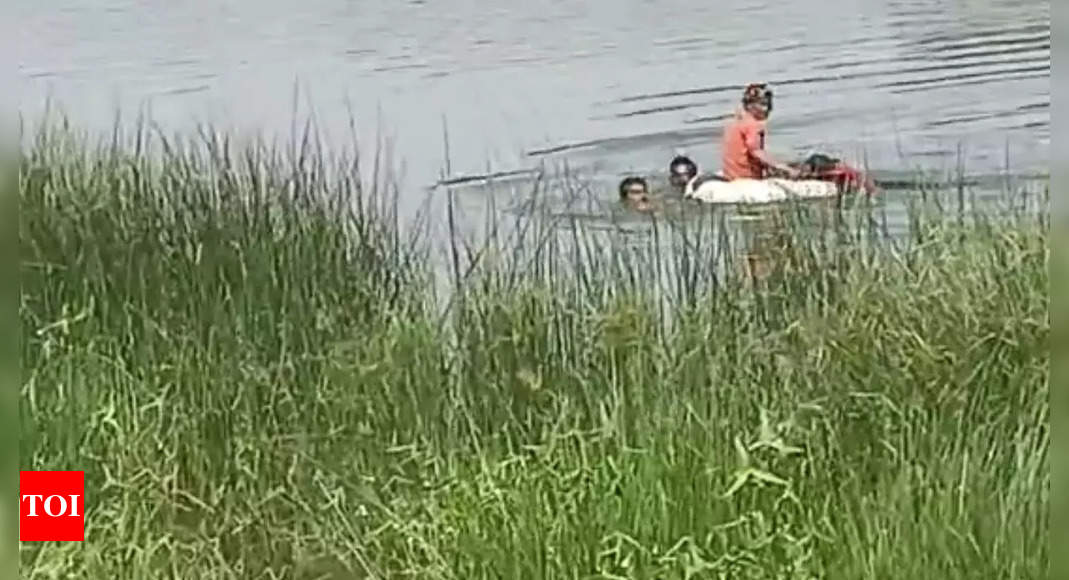 Read Time:
3 Minute, 5 Second
BHOPAL: At least eight devotees were swept away in strong currents of Chambal river in Chilavad village in
Madhya Pradesh
's Shivpuri district on Saturday.
The devotees were heading towards Kaila Devi temple in
Rajasthan
.
As per the police, while crossing the river, the group was attacked by a crocodile and there was a panic among them.
The strong currents of the river proved to be too much for eight of the devotees who were swept away in the river, police said.
Despite the valiant efforts of local divers, only two bodies were recovered by noon, with the third found later in the afternoon, while five more individuals remain missing, their fate unknown.
The tragic incident occurred at a spot where there was no bridge or boat available for crossing. Eyewitnesses reported that the devotees were holding each other's hands tightly as they traversed the river, united in faith.
Out of the 17 individuals in the group, only nine survived this harrowing experience, their lives forever changed by this traumatic event.
The police from Birpur in Sheopur district and Tentra police station in Morena district, along with the SDRF team, medical teams, and civil defense teams, are all on site, working tirelessly to bring any survivors back to their families.
Chief minister Shivraj Singh Chouhan has expressed his deepest condolences to the families of the victims and has ordered for the rescue operation to be expedited.
The police-administration of Rajasthan is also on the scene, doing everything in their power to bring closure to this heart-wrenching event.
Although it was initially believed that the accident happened due to the capsizing of a boat, teeth marks found on the dead bodies indicated that a crocodile attack caused this tragedy.
The Chambal river has hundreds of crocodiles, and the area is known to be dangerous. This incident serves as a reminder of the fragility of life and the need to be cautious in the face of nature's might.
Watch
MP: Crocodile attack sweeps away eight devotees crossing Chambal river