Delhi Police registers case over protest outside Indian High Commission in London | Delhi News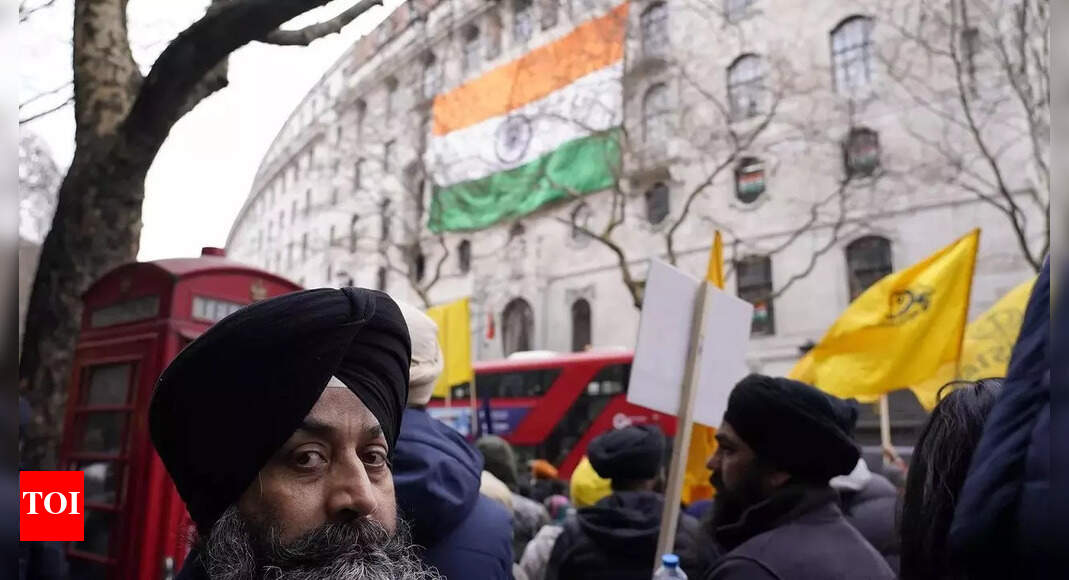 Read Time:
2 Minute, 29 Second
NEW DELHI: A special cell of Delhi police on Friday said that it has registered a case in connection with the protest held outside the Indian High Commission in
London
on March 19.
Police said that the case was registered after Ministry of Home Affairs (MHA) asked Delhi Police to take appropriate legal action.
A case has been registered under appropriate sections of IPC, UAPA and PDPP Act, ANI reported quoting Delhi police.
Last Sunday, the tricolour flying atop the Indian High Commission in London was grabbed at by a group of protesters waving separatist Khalistani flags and chanting pro-Khalistani slogans, leading to an arrest related to the violent disorder.
01:29
London: Khalistani separatist groups stage protest, threw eggs at Indian Mission
The banned terrorist organisation, Sikhs For Justice, is conducting a so-called "Referendum 2020" amid a crackdown on pro-Khalistan leader Amritpal Singh in Punjab.
Following that, the British deputy high commissioner was summoned and an explanation was demanded over the complete 'absence of security'.
Meanwhile, in a statement issued on Wednesday, foreign secretary James Cleverly said the British government takes such matters very seriously and would "robustly" respond to the attack as it works with the Metropolitan Police to make changes needed to ensure the security of the mission's staff.
– With inputs from agencies.