Who is Atiq Ahmed? His role in Umesh Pal murder case, why is he shifted to UP jail | Allahabad News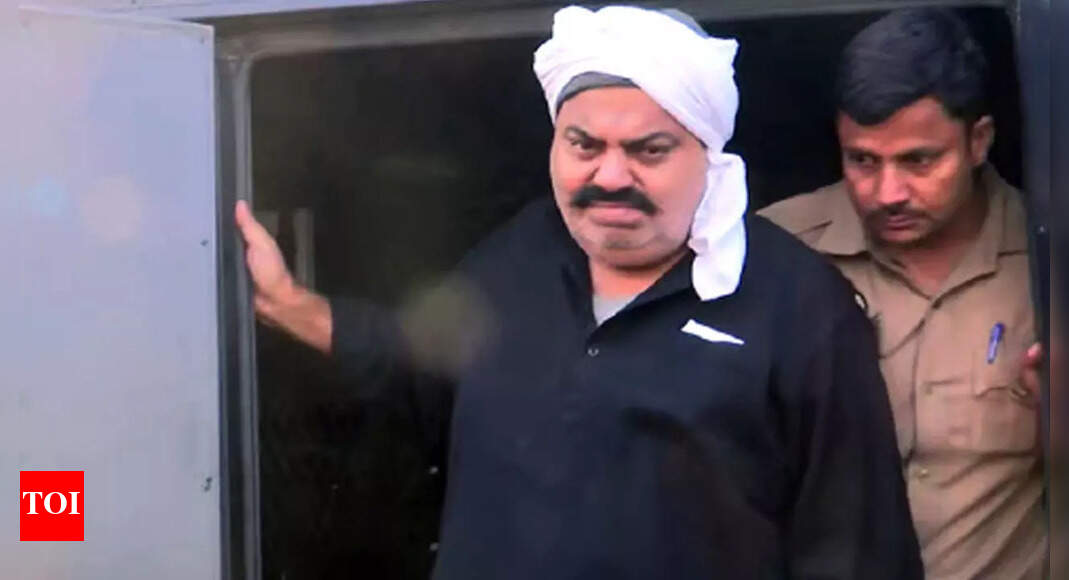 Read Time:
5 Minute, 16 Second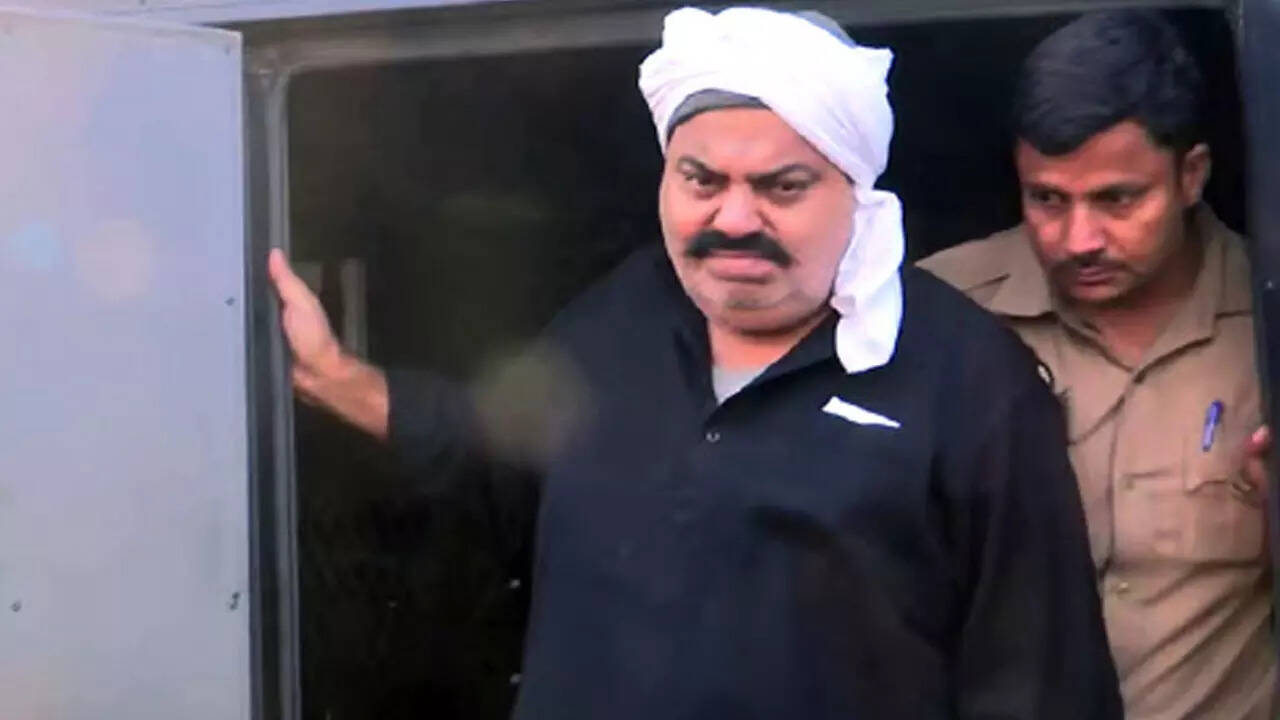 Atiq Ahmad (62), a mafia don-turned-politician who entered the world of crime in 1979 when he was accused of murder, now has 100 criminal cases lodged against him. The most recent case was registered with the Dhoomanganj police station of Prayagraj in connection with the murder of Umesh Pal, the main witness of the murder of BSP MLA Raju Pal in 2005.
Link with Umesh Pal murder case
*Atiq was allegedly involved in the killing of Raju Pal, who was shot dead in 2005.
*Atiq and his aides allegedly abducted him in 2006 and forced him to give a statement in court in their favour.
*Umesh Pal, a key witness in the former BSP MLA's murder case, had got a police complaint registered in this regard and the case was going on.
*Umesh Pal was gunned down outside his Prayagraj residence on February 24.
*On a complaint from Umesh Pal's wife Jaya, a case was lodged at the Dhoomanganj police station in Prayagraj against Atiq, his brother Ashraf, wife Shaista Parveen, two sons, aides Guddu Muslim and Ghulam, and nine others.
*The FIR also alleged that a conspiracy was hatched by Atiq, Ashraf and Parveen to kill Umesh Pal and his security guard Sandeep Nishad and the attack on them was carried out by the former MP's sons and aides.
*Two men allegedly linked to Umesh Pal's killing — Arbaaz and Vijay Chowdhary alias Usman — were killed in police encounters on February 27 and March 6.
Jail journey: From Gujarat to UP
*Since June 2019, Atiq was lodged in the Sabarmati central jail. He was shifted there following a Supreme Court order after he was accused of orchestrating the kidnapping and assault on real estate businessman Mohit Jaiswal while in prison in UP.
*Atiq was on Monday brought to Naini jail in Uttar Pradesh's Prayagraj from Sabarmati jail in Gujarat after covering over 1,300 kilometres by road in around 24 hours.
*The gangster will be produced in MP-MLA court of Prayagraj on Tuesday. His brother Khalid Azim alias Mohammed Ashraf, Farhan and others, will also remain present before the court when the verdict is pronounced.
Criminal background of don's family
*Atiq Ahmed has as many as 100 cases registered in his name from as long as 1985.
*While 50 cases are under trial, in 12 others, he has got acquittal, while in two others, the then Samajwadi Party government had withdrawn the cases in 2004.
*Atiq's brother has 53 cases in his name; of which, he has been acquitted in one while others are under trial.
*Atiq's sons have eight cases against them; seven of them are under trial while one is still being probed by the police.
*Atiq's wife Shaista has four cases.
Political career
*A five-time legislator, Atiq was with the Samajwadi Party in 2004 when he was elected as MP from Phulpur — the seat once held by India's first Prime Minister Jawaharlal Nehru.
*Atiq became active in politics in 1989 and made his debut in representative politics in the same year, winning the Allahabad West assembly seat as an Independent.
*He retained the Allahabad West seat twice — 1991 and 1993 — as an Independent candidate.
*In 1996, he contested on the same seat as SP candidate and won.
*After the SP showed him the door in 1998, he joined the Apna Dal (AD) in 1999 and contested from Pratapgrah but lost.
*Atiq again won the Allahabad west seat in 2002 assembly elections on AD ticket.
*In 2003, Atiq returned to the SP fold and in 2004, won from the Phulpur Lok Sabha constituency.
*Atiq came to limelight in January 2005, when BSP MLA Raju Pal was shot dead in broad daylight in Prayagraj, following which a byelection was held in 2005. Ashraf won the election defeating BSP candidate Puja Pal, the widow of Raju Pal.
*In the 2007 elections, Ashraf again contested the assembly polls from SP but lost to Puja Pal of BSP. Ashraf was accused in Raju Pal murder and is presently in Bareilly jail.
*Five years later, in 2012 assembly elections Atiq again tried his luck from Apna Dal from the same seat but lost to BSP's Pooja Pal by a margin of 8,885 votes.
*He also contested the Lok Sabha elections in 2014 from Shravasti on SP ticket but lost.
*From jail, Atiq filed nomination from the Varanasi constituency against Prime Minister Narendra Modi in 2019 but managed to get only 855 votes.
*In January, 2023, Atiq's wife Shaista joined the BSP in presence of senior party leaders and even announced to contest urban civic polls.