From the deserts of Rajasthan, comes a cooler breeze for suburban power consumers | India News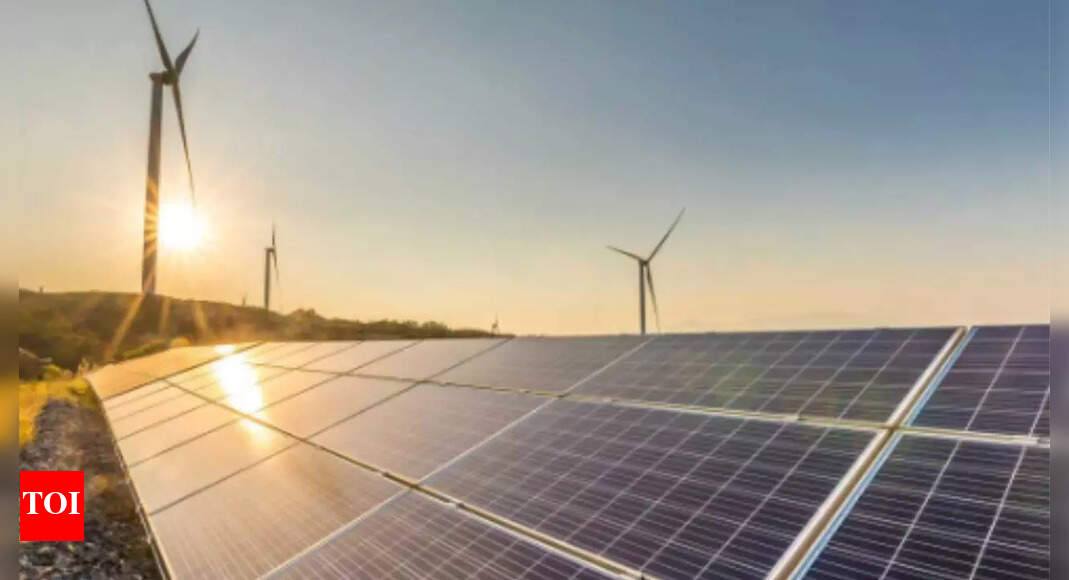 Read Time:
5 Minute, 7 Second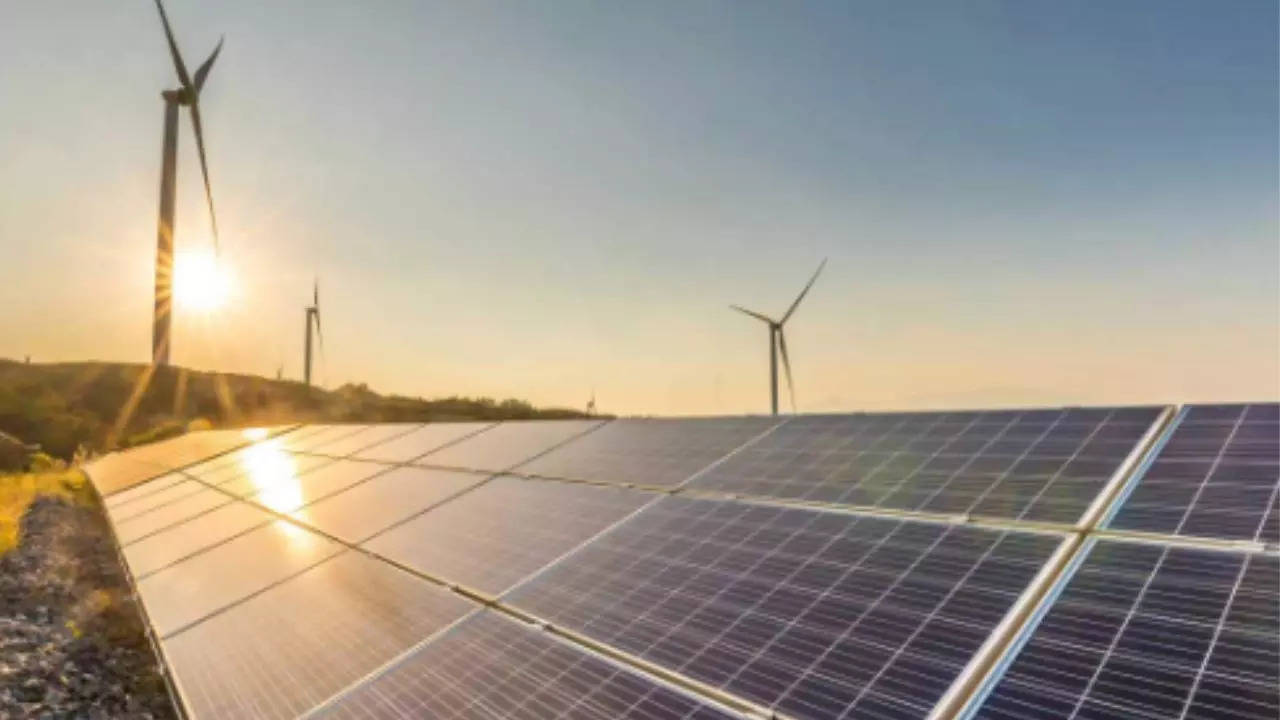 MUMBAI: From hundreds of kilometers away in rajasthan's Jaisalmer, instead of a usual dust storm that hits Mumbai after emanating from the desert region, comes a much needed cooler breeze this summer, especially for around 32 lakh suburban power consumers of the coastal megacity.
Around 700 mw cheaper wind and solar power being wheeled to mumbai from a hybrid energy plant in Jaisalmer since August 2022 has now virtually negated the use of costly power which otherwise was being regularly bought by Mumbai's suburban power supplier –the adani electricity Mumba ltd (AEML) — from outside for its consumers during morning and evening peak consumption hours every summer.
As a result, a tariff burden of 8 to 10% has been saved from falling on each consumer's billing across city's suburbs. "Had we continued buying costly power for peak hour supply from outside resources or power exchange, the additional amount we could have paid over and above the average cost of power might have burdened the billing. With this new green power from Rajasthan, additional cost has been saved as solar takes care of peak consumption hours of Mumbaikars during the day while wind takes care of the same in the evening,"explained a senior AEML official.
In summer with the rising temperatures and humidity, out of the total 3860 Mw consumption, around 1500-1600 mw is guzzled by air conditioners alone. This puts the heavy burden on the power procurement and supply and eventually the consumer billing.
Officials said on an average for all the consumer categories the additional cost would have been around 60 paise per unit if the outside buying of power continued this summer too. "If considered the average 400-500 units consumed by an air-conditioner user middle class home, the hybrid wind and solar power from Rajasthan has taken away almost Rs 240 to 300 per bill,"he explained. Presently the peak hour power from outside sources come at Rs 6 to 7 per unit, they pointed out.
"Over the past two years, the company has increased renewable energy penetration to an impressive 30%, setting a new benchmark for sustainable power supply. While morning winds in Jaisalmer contribute to the city's morning peak, harnessing the sun through solar power meets a substantial portion of demand during daylight hours. As the day progresses, wind energy kicks in again to address Mumbai's evening peak, creating a seamless and sustainable energy cycle. Thus, our commitment to renewable energy procurement and a strategic shift away from volatile fuel has allowed us to offer Mumbai the most competitive tariffs," said the Managing Director of Adani Electricity. "With 30% renewable energy at a fixed tariff for the next 25 years, Mumbaikars can enjoy sustainable power with economic benefits," he added.
Official said Adani Electricity's ambition to harness renewables doesn't stop at 30%. "The company aims to further increase the share of renewable energy to 60% by 2027. To achieve this goal, Adani Transmission, the parent company of Adani Electricity, is on track to commission a 1000 MW Transmission line from Kharghar-Vikhroli this year, with another 1000 MW HVDC Transmission Corridor scheduled for completion by 2026. These green transmission corridors will facilitate the increased penetration of renewables in the energy supply, making Adani Electricity's Mumbai customers one of the few in the world powered by such a significant share of green energy," they added.
They said many customers, including
Apple
's newest BKC store, Netflix's Mumbai office, banks, hotels, restaurants, malls, jewelry manufacturing units, offices, and residential customers, opt for 100% green tariffs. Despite paying an additional 66 paisa per unit for these green tariffs, customers still experience significant savings compared to competing utilities, further bolstering the appeal for renewable energy, they claimed.