Read Time:
4 Minute, 17 Second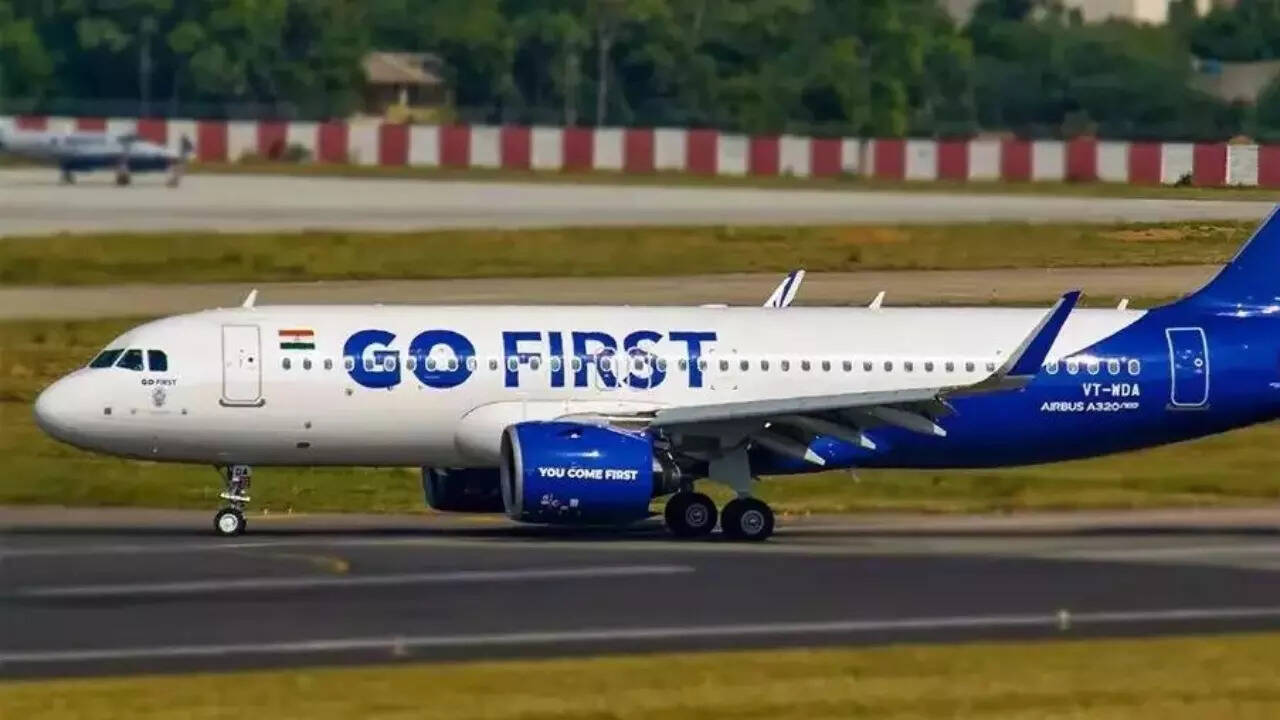 NEW DELHI: Lessors will not be able to repossess their aircraft from Go First for now. The National Company Law Appellate Tribunal (NCLAT) on Monday upheld National Company Law Tribunal's (NCLT) May 10 order admitting the Wadia Group airline's application seeking initiation of voluntary insolvency proceedings. Thereby the bankrupt airline got protection from taking away assets in its possession like aircraft and airport slots under the provisions of the Insolvency and Bankruptcy Code (IBC) for anywhere between six months to a year.
Aggrieved by this order, some lessors including GY Aviation Lease and SMBC Aviation Capital had moved NCLAT as they wanted to repossess their aircraft. While upholding NCLT's May 10 order, NCLAT disposed of the lessors' petition and asked them to file an appeal before the NCLT.
Abhilash Lal of Alvarez & Marsal, who was appointed the interim resolution professional (IRP) can proceed with the insolvency resolution process. Lessors may move Supreme Court for relief.
While India is a signatory to the Cape Town Convention (CTC) that allows lessors to repossess aircraft from a defaulting/defunct airline, it is yet to be implemented fully here. The aviation ministry had in October 2018 sought comments on the CTC Bill 2018 to implement the treaty signed in 2008 to basically assure lessors their expensive assets like aircraft and engines will not get stuck here when Indian carriers default on paying rentals or go belly up.
However, the move has remained stuck since then. And due to that IBC gets precedence over CTC, as became evident in the Go First case.
When Jet Airways shut down in 2019, the Boeing 737s leased by it and its airport slots were taken up by other Indian carriers. It entered insolvency much after the assets were repossessed by lessors. However, Go First applied for insolvency on May 2, suspended operations the next day and the application was admitted on May 10.
Lessors filed to repossess 45 of Go First's 54 aircraft in this interim period before the insolvency was admitted, under Irrevocable De-registration and Export Request Authorisations (IDERA) where DGCA has to decide on those cases in five working days. But before the five working day period Go First's insolvency was admitted and DGCA could not act subsequently.
Aircraft leasing watchdog AWG on May 12 issued a "watchlist notice" for India after lessors could not repossess 45 of "insolvent" Go First's 54 planes. It warned this case "would have a direct and material impact on future financings and leases to Indian airlines."
Aviation Working Group (AWG) is non-profit entity co-chaired by Airbus and Boeing and comprises of the world's biggest aviation manufacturers, leasing companies, and financial institutions.