Read Time:
4 Minute, 32 Second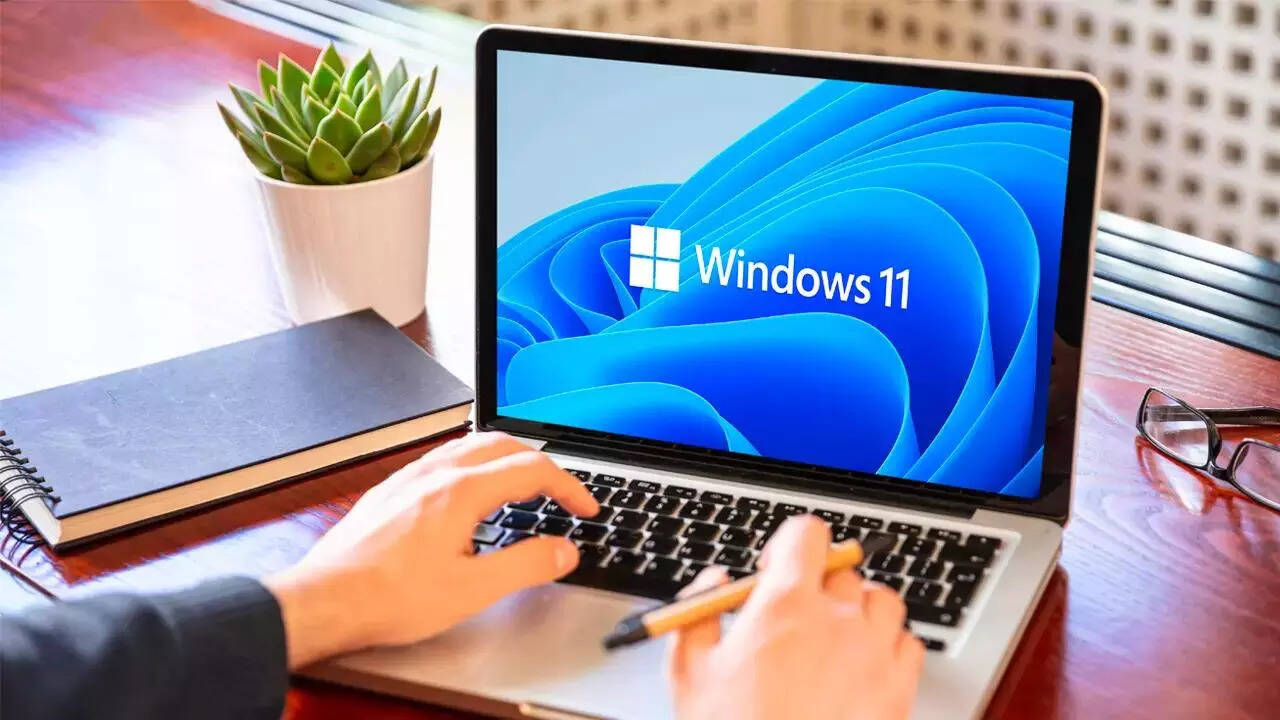 Microsoft
, last month, added iOS support to the Phone Link app on Windows 11. This enabled
iPhone
users to reply to iMessages from Windows 11 PC. However, it seems that the feature is susceptible to spying. According to a report, the Phone Link feature may have created a backdoor for cyberstalkers to target their victim's iPhone.
What is
Windows 11 Phone Link
feature for
iPhones
Phone Link feature for iPhone can sync messages, notifications and calls between the iPhones and Windows 11 PCs.
The Phone Link feature on Windows 11 for iPhones is essentially a bridge between the two that allows iPhones users to receive and send iMessage chats right from their PC. Previously, such capability was only present on macOS for iPhones, and the Phone Link feature worked only with Android devices.
How is Phone Link feature abused
According to a report by UK-based Certo Software, it is easy for potential cyberstalkers to set up this app on someone else's iPhone. It goes on to say that there are no obvious signs that the iPhone user's data is being shared.
"We're constantly on the lookout for new cyberthreats so we can help cell phone users keep on top of their mobile security. In the last few weeks several of our users have reported that cyberstalkers have been using Phone Link to spy on their iPhones," the company said.
It discovered that Cyberstalkers who have physical access to the victim's iPhone can set up Phone Link with their own Windows PC. The stalker just needs to scan a QR code on their PC screen with the victim's iPhone to establish a Bluetooth connection and then use it to spy on iMessages and phone call history without the victim's knowledge.
"Many people who prioritise their security opt for iPhones for this reason, and the fact that cyberstalkers seem to be rapidly exploiting this new feature is concerning. As a result, the iPhone's reputation as a 'secure' choice could be at risk," it said.
Even if an iPhone is set to not show the contents of notifications until unlocked, Phone Link will still show the contents of these notifications. Furthermore, the cyberstalker can spy on private information, such as WhatsApp messages or notifications from banking apps.
How to stop spying on iPhone
iPhone users can go to Bluetooth settings (Settings > Bluetooth > My Devices).
Check for devices that they do not recognise, especially the ones that have the ability to Show Notifications or Share System Notifications enabled.
Tap Forget This Device to unpair it from your iPhone.
Another method is that if you do not use Bluetooth, turn it off.
Things to remember
iPhone users must set a secure unlock passcode not known to anyone else. Since iOS 14, iPhones alert users when their microphone or camera is in use, via a green or orange dot at the top of your screen. Apple can also implement a similar visual indication when notifications/messages are being shared to a Bluetooth device.