Parliament: Congress likely to boycott inauguration of new Parliament building on May 28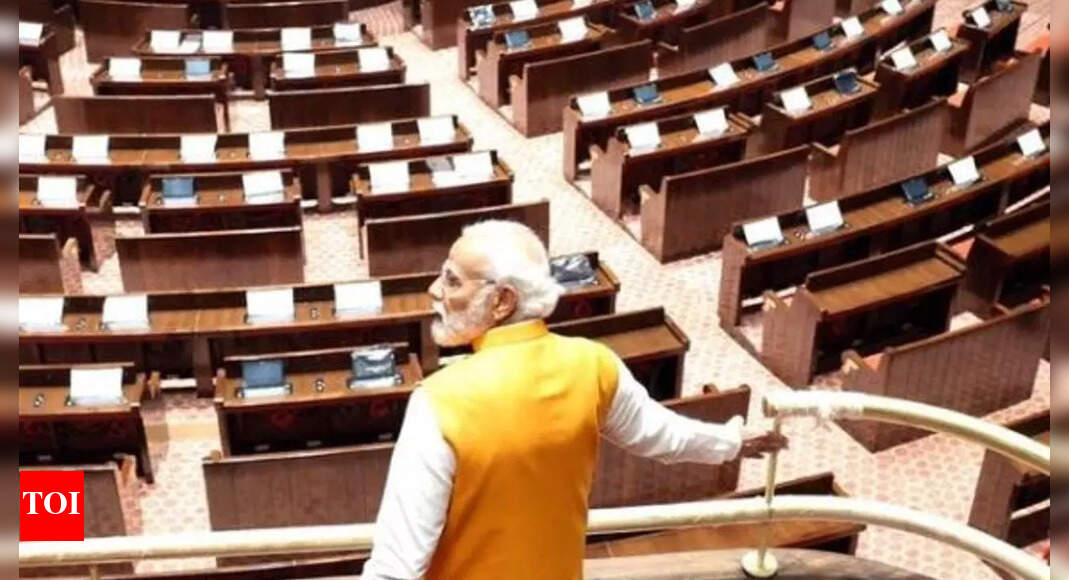 Read Time:
5 Minute, 42 Second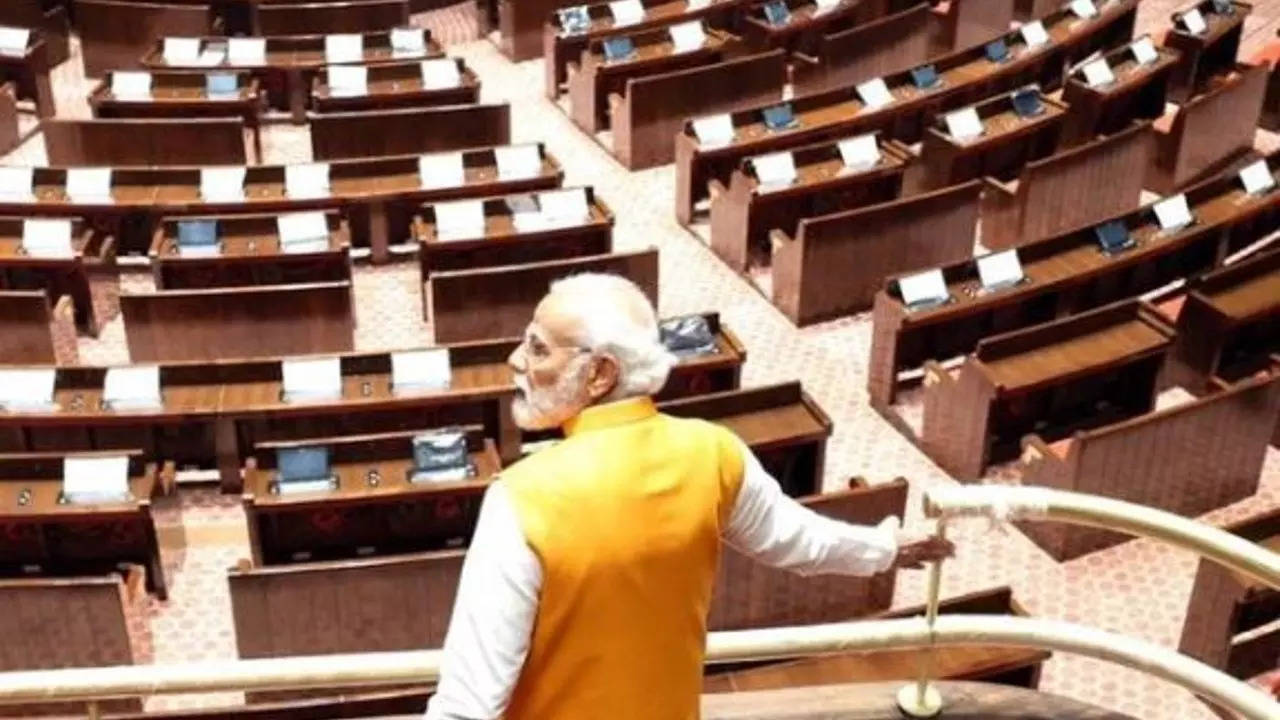 NEW DELHI: The principal opposition party, Congress, is likely to boycott the inauguration of the new parliament building by Prime Minister
Narendra Modi
on May 28.
Asked whether the Congress MPs will attend the inaugural event, a top Congress leader, while talking to TOI, said, "I doubt."
The Congress has already registered their protest over the prime minister inaugurating the new parliament building. They are demanding that as the head of Parliament, President Droupadi Murmu should inaugurate the new building.
Former Congress president
Rahul Gandhi
on Sunday said, "The President should inaugurate the new parliament building, not the Prime Minister!"
In a series of tweets posted on Monday, Congress president
Mallikarjun Kharge
came down heavily on the Modi government over the issue. "It looks like the Modi government has ensured the election of President of India from the Dalit and the Tribal communities only for electoral reasons. While Former President, Shri Kovind, was not invited for the new Parliament foundation laying ceremony, the President of India Smt Droupadi Murmu is not being invited for the inauguration of the new Parliament building," he said.
The Congress president said the Parliament of India is the supreme legislative body of the Republic of India, and the President of India is its highest constitutional authority. She alone represents the government, opposition, and every citizen alike, he said.
Kharge said, "She (President Droupadi Murmu) is the first citizen of India. Inauguration of the new Parliament building by her will symbolise the government's commitment to democratic values and constitutional propriety."
He alleged that the Modi government has repeatedly "disrespected propriety". "The office of the President of India is reduced to tokenism under the BJP-RSS Government," he added.
Talking to media persons at the Congress headquarters later on Monday, party leader Anand Sharma said as the sovereignty of India, which is vested in the people of India, rests in the institution called the Parliament of India, it was important that the President inaugurated the new Parliament building.
Asked whether the Congress MPs would take part in the inaugural function, Shama said, "The Congress has expressed its concern. As a principal national opposition party, we feel strongly that the constitutional propriety should be maintained. And the honourble President, who is the head of the parliament, should be requested by the government to inaugurate it. The honourable prime minister has every right to be there. We are only pointing out what is constitutionally correct."
The former Rajya Sabha MP said important democracies of the world such as the US, the UK and France continue to function on the same parliament buildings, some of which are several centuries old.
BJP co-in-charge of West Bengal Amit Malviya said, "Visionary leaders invest in the future, build their countries for tomorrow. Just like Prime Minister Modi is. The new Parliament building is a testimony to this fact. As the architect of #NewIndia, he is using his political capital and commitment to deliver, what Indians will be proud of, for generations. The new Parliament building included."
Malviya said several leaders before Modi spoke about it but the government of the day did not have the wherewithal to follow through. "In 2012, Lok Sabha Speaker Smt
Meira Kumar
, through her OSD, emphasised the demand in a letter to the then secretary, urban development."
He said, "In the same year, the rural development minister in UPA (not sure what his locus standi was, other than speaking out of turn), had said in an interview, that 'we badly need a new Parliament building. This one simply is o't functional and is outdated'."
Malviya said this view was subsequently reflected in the sense of the house on August 5, 2019 when the Speaker (Om Birla) said, "That is why I wish to request the prime minister to fulfil the resolve of new India on the country completing 75th years of independence."
On the same day, Malviya noted, the then chairperson of Rajya Sabha M Venkaiah Naidu, while addressing the House said, "We met a number of times to modernise the building with all the facilities, which are comfortable for the members. So, we have been appealing to the government to consider this."
Malviya, who is also the in-charge of the BJP's information technology department, thanked PM Modi and said, "We will now have a new, modern Parliament building, which is future ready, on May 28, 2023."