Read Time:
4 Minute, 11 Second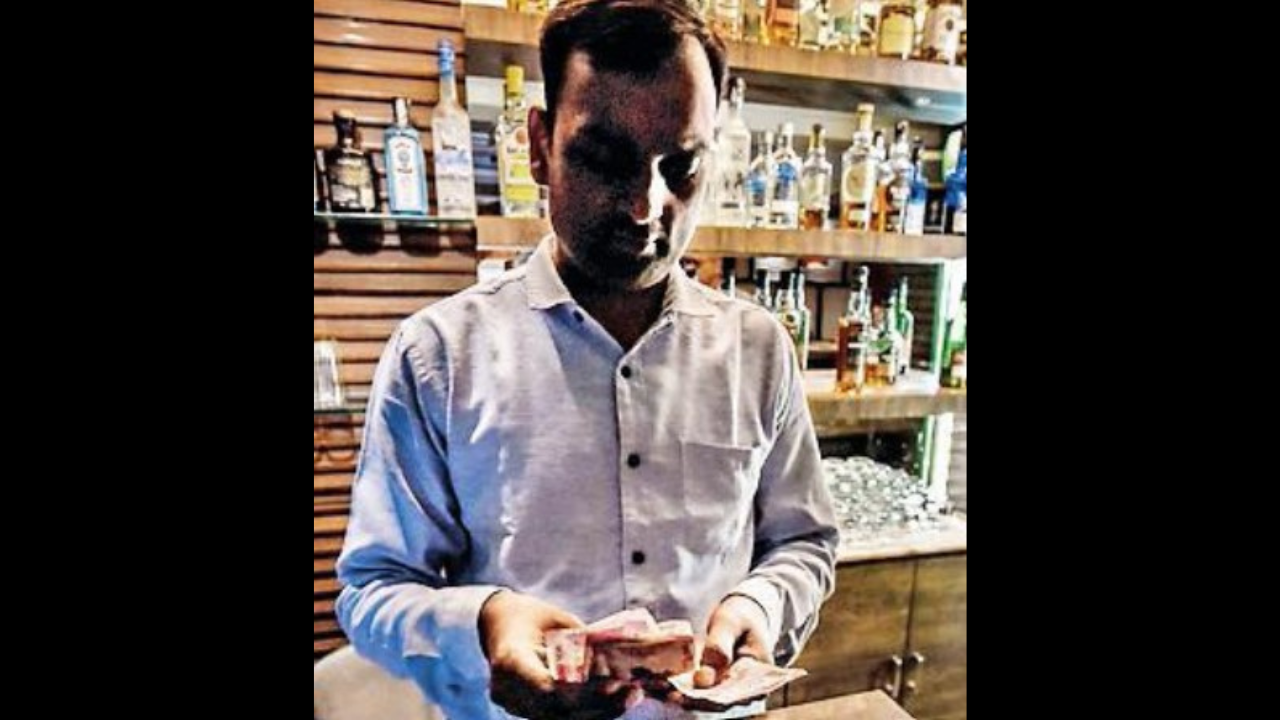 KOLKATA: The use of 2,000-rupee notes has soared in bars, restaurants and Indian-made foreign liquor (IMFL) outlets across the city, since the Reserve Bank of India announced last week that it was withdrawing the highest-denomination notes from circulation.
A large section of tipplers and diners have found it more convenient to spend the currency at their favourite haunts – and have some fun while doing it – rather than spend time queueing up in banks.
Chains of bars and restaurants have seen between an eight- to 20-fold spike in circulation of 2,000-rupee notes over the course of the week. Most transactions were recorded at the relatively more upscale establishments, where the bill is typically anywhere between Rs 2,000 and Rs 5,000.
Sudesh Poddar, president of Federation of Hotel and Restaurant Associations of India (FHRAI), said there was a 20-fold increase in the number of transactions made with 2,000-rupee notes since the RBI's announcement. "Previously, we used to see just one or two notes a day," he told TOI.
Most IMFL outlets have seen an eight-fold rise in 2,000-rupee transactions. "In a week, our chain has seen an eight-fold increase," said retailer Sudip Kumar Ghosh, adding, "The number is significantly more in restaurant chains or places which serve premium or imported alcohol. Most of our off shops stock country liquor, where customers pay in lower denominations."
'Spending Rs 2,000 notes at restaurants is hassle-free'
The owner of a bar that serves IMFL in New Town said he has been receiving 40-50 of the 2,000-rupee notes each day since the withdrawal announcement, up from less than five per day earlier. "People generally are not looking forward to standing in long queues at banks," he said. "Those with disposable cash feel that since liquor or restaurant bills are typically Rs 2,000 or more at a time, it makes more sense to spend it with the notes they have. We are accepting all the notes."
Sudipta Dhar, a jeweller by profession, said he, too, was preferring to spend his remaining 2,000-rupee notes in restaurants. "I went out with my family and paid with the note. It was hassle-free. No outlet is declining the note as a payment method," he said. Dhar himself received payments at his store with the highest-value note. "I received an enquiry whether our store would accept payment in 2,000-rupee notes. Most people nowadays prefer to make bigger payments digitally and use the note for eating out," he added.