Satyendar Jain in ICU; doctor says he developed blood clot in head after fall in Tihar jail | Delhi News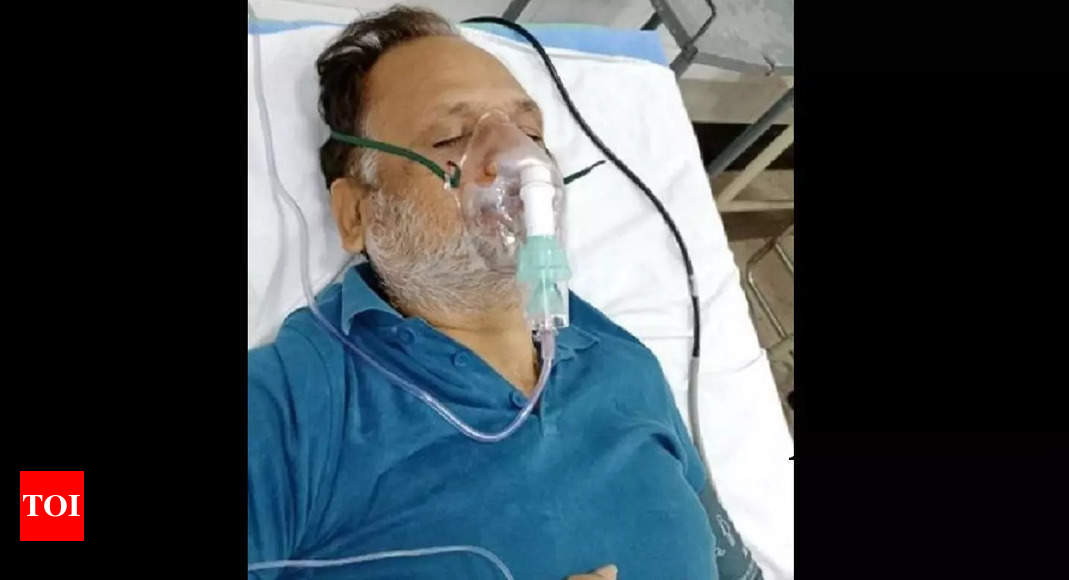 Read Time:
4 Minute, 9 Second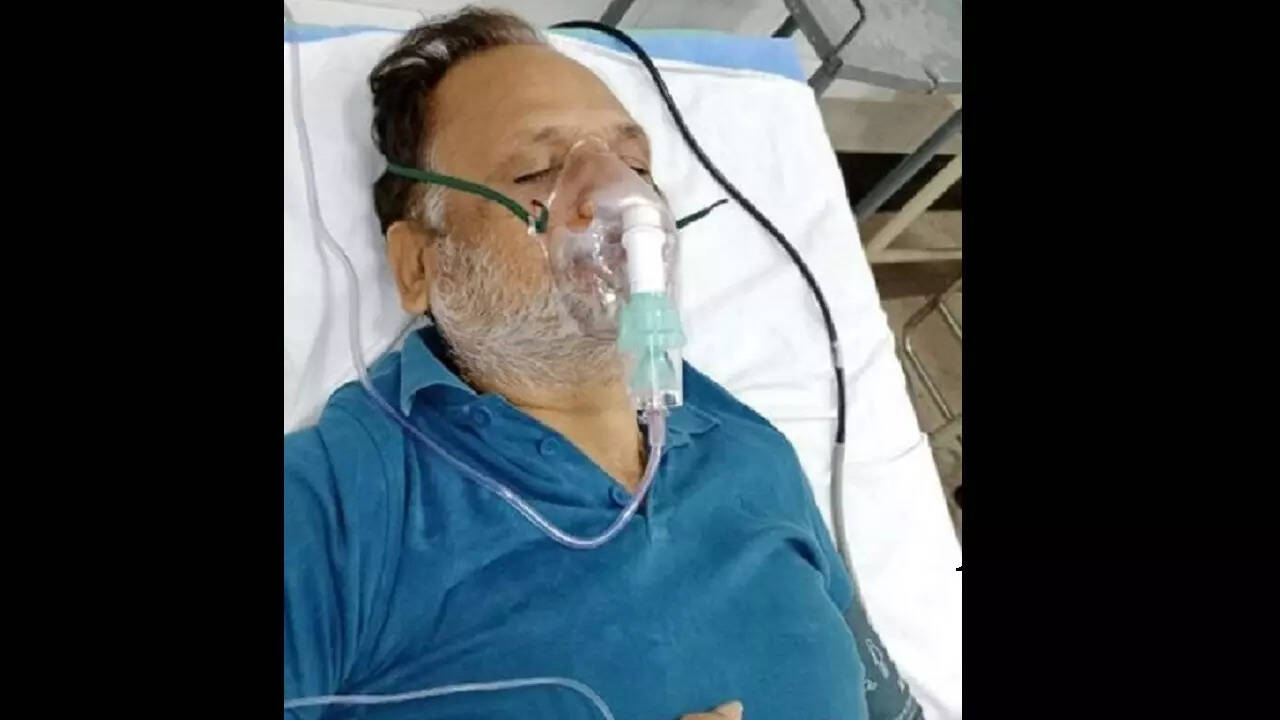 NEW DELHI: Former Delhi minister Satyendar Jain was admitted to the ICU at Lok Nayak Hospital after he slipped in the jail bathroom and received injuries onThursday morning.
According to prison officials, Jain fell in the bathroom of the MI room of the hospital located at central jail number 7 around 6am. He was initially kept under observation for weakness and examined by the doctors there.
Jail officials said Jain's vitals were normal after the fall but he was taken to Deen Dayal Upadhyay Hospital when he complained about pain in his back, left leg and shoulder. Later, he complained about breathing problems, after which he was shifted to state-run LNJP Hospital. "He is on oxygen support," said a doctor at the hospital.
A senior Lok Nayak doctor said Jain developed a blood clot in his head owing to the fall. "Investigations are on and he is under observation. A CT scan has also been done. A team of neurology specialists and physicians is examining him," he said.
Doctors said Jain had suffered a slip disc some time ago and the situation had worsened after he fell in the bathroom. On Monday, he was taken to Safdarjung Hospital to be examined for spinal problems.
"A decision on any surgery has to be taken only after reports come. He is also suffering from depression and taking pills for it," a doctor said. Other medical experts described his condition as serious, saying he was "dehydrated, very sick and weak".
Responding to the former minister's hospital visit, CM Arvind Kejriwal tweeted, "A dictator is hellbent on killing the man who was working day and night to provide good treatment and good health to the public. The dictator has only one principle – he wants to finish everyone, he believes only in his own ego. He cannot see beyond himself."
He further wrote: "God is watching all this, he will do justice. I pray to God for Satyendar ji's speedy recovery. May God give him the strength to fight against these adverse circumstances."
Delhi BJP spokesperson Praveen Shankar Kapoor countered him by saying if there was anyone to be blamed for Jain's deteriorating health, it was Kejriwal.
"The jail administration is under his government. Why did the jail administration, which provided Jain masseurs, not take care of his food and health needs? Why didn't the jail administration or doctors apprise the court that he was losing weight?" Kapoor said.
He added Kejriwal was "shedding tears" for Jain, but in the past one year had not found time to visit him in Tihar.