Read Time:
3 Minute, 37 Second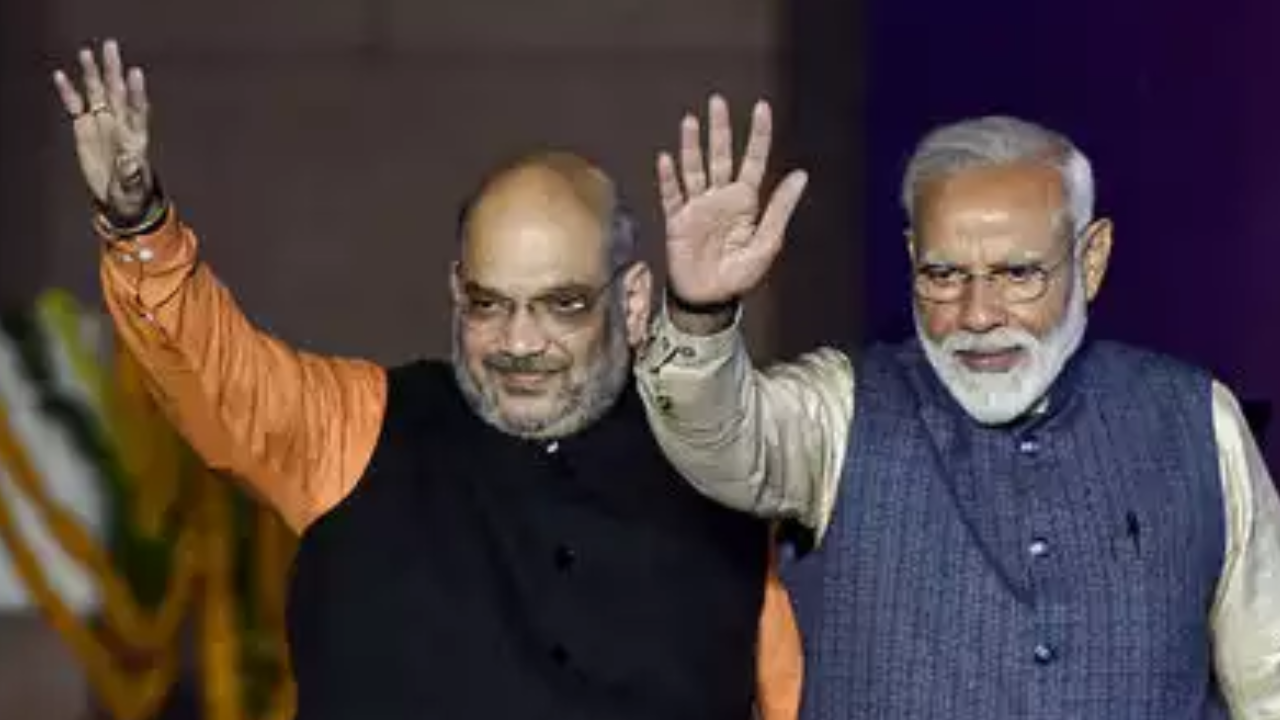 NEW DELHI: Listing the good work done in nine years of the Modi government,
BJP
on Friday highlighted pro-poor schemes and welfare measures, indicating that this could be its plank for the 2024
Lok Sabha
polls when PM
Narendra Modi
will seek a third straight term.
The party also focused on inauguration of the new Parliament building despite the Karnataka debacle as it tries to cast aside the disappointment to prepare for the battles ahead, mainly the 2024 polls.
Addressing the media at an event organised to mark the ninth anniversary of the government, BJP president J P Nadda said India had seen "all-round development and inclusive growth" under Modi. The event was attended by senior BJP leaders and several ministers, including Amit Shah, Rajnath Singh and Smriti Irani.
"These nine years of PM Modi's government have been dedicated to bring about development which is inclusive, progressive and sustainable," the party said in a booklet released at the event.
BJP said welfare schemes and their implementation had empowered "every Indian". The results of such "irreversible empowerment" could be seen in programmes like Mudra Yojana and Stand-Up India, which were creating young entrepreneurs from marginalised groups, it said.
The "historic" decision to provide reservation to economically weaker sections of society has provided "much-needed support to poor households", it added.
Nadda cited the PM's speech on his return from a three-nation tour on Thursday to assert that his government had not only strengthened India's roots, but also paid equal attention to its growth and development. "In stark contrast to the earlier piece-meal approach to development, the Modi government has brought in a culture of holistic development that leaves no one behind," the party said.
In the last nine years, there was a paradigm shift in public service delivery and implementation of government schemes using the 'JAM' trinity — Jan Dhan, Aadhaar and Mobile, it added.