DK Shivakumar gets 7 more ministers, 1 more than Siddaramaiah; brass picks remaining 11 | Bengaluru News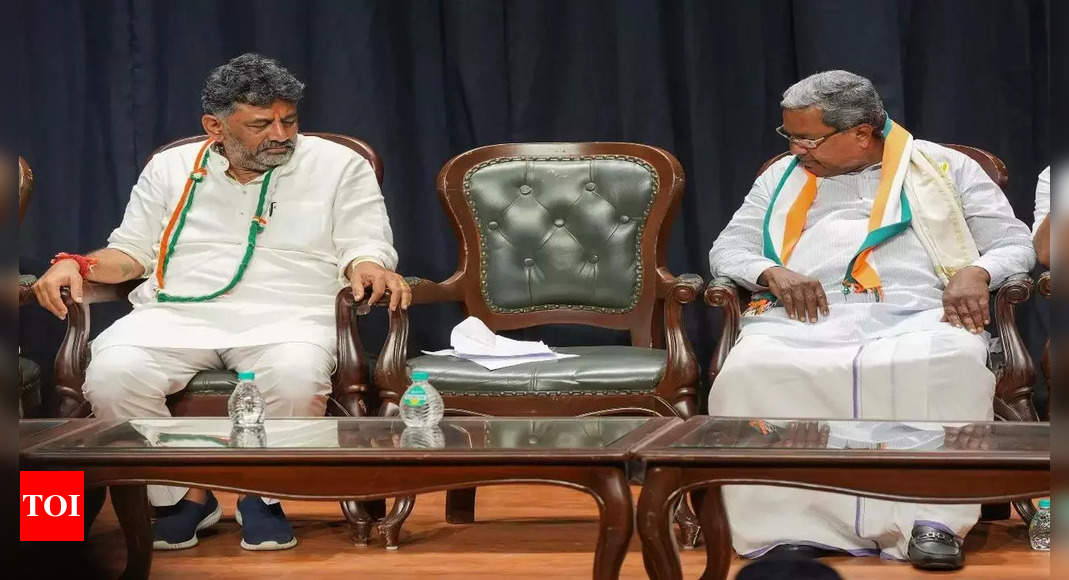 Read Time:
3 Minute, 20 Second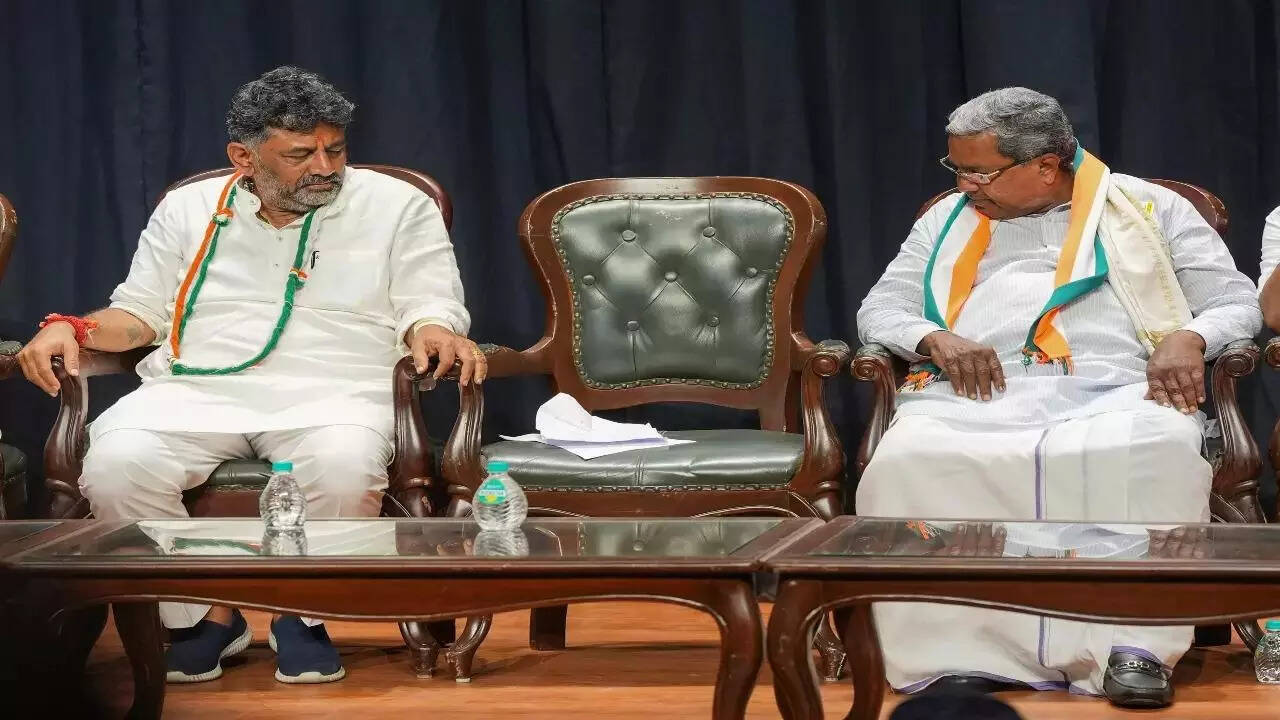 BENGALURU: After intense deliberations among Congress veterans in New Delhi over the past three days, the party leadership on Friday night finalised names of 24 legislators who will be sworn in as ministers on Saturday , taking the total number of Siddaramaiah cabinet to its full sanctioned strength (34) — a first in many years in Karnataka for a newly sworn-in government.
The party clinched the deal after multiple rounds of talks running into hours between chief minister Siddaramaiah and his deputy DK Shivakumar with top central leaders, including general secretaries KC Venugopal and Randeep Singh Surjewala. Party president
Mallikarjun Kharge
and former AICC chief
Rahul Gandhi
gave their seal of approval to the list, which does a fine balancing act of caste and regional matrices.
After intense lobbying, the Siddaramaiah camp has managed to get six of its supporters in the list. The Shivakumar camp has an edge with seven legislators. The remaining 11 in the list of ministers have been picked by Congress high command. They include senior leaders HK Patil and Eshwar Khandre.
Differences that erupted between Siddaramaiah and Shivakumar over a few names were resolved through long-drawn discussions. Sources ruled out objections from any quarter over the names of MLAs since they were chosen on merit, all-round representation and seniority.
Among those whose names figure in the list, Krishna Byregowda, K Venkatesh, Dinesh Gundu Rao, HC Mahadevappa, KN Rajanna and Rahim Khan are considered close to Siddaramaiah. Madhu Bangarappa, D Sudhakar, Cheluvarayaswamiy, Mankal Vaidya, MC Sudhakar, NS Boseraju and Laxmi Hebbalkar are identified with the Shivakumar camp.