Employment for some Americans with criminal records is "nearly impossible," survey says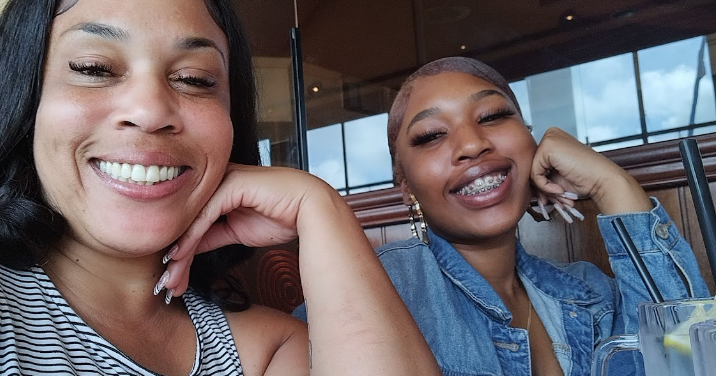 Read Time:
4 Minute, 52 Second
Monique Lewis wants to be a preschool teacher as she loves working and being with children. The San Diego-based mother has three of her own: a 21-year-old daughter, and two boys, ages 15 and 9. 
But in 2010, when Lewis "was trying to make a little extra money," she was arrested and convicted on drug possession charges. The felony conviction and 15-month sentence squashed her dreams of being a preschool teacher.
Thousands of laws nationwide limit access to licenses or employment opportunities for those with criminal records. In some states, people with convictions can't work as barbers, in airports or schools, in government, or even as an Uber driver. 
Since being released from prison on New Year's Day of 2012, the 42-year-old Lewis told CBS News she learned her lesson and "has not turned back ever since," even though it's been a struggle to secure a job with enough income "to pay rent" and "put food on the table" for her family. She works two minimum wage jobs, one as a caregiver in an autistic group home, and the other at a call center. She says she "lives day to day." 
Instability looms for Americans with criminal records
Lewis' experience is common amongst the 78 million Americans estimated to have criminal records. The 2023 National Survey of People with Records, released by the criminal justice reform advocacy group Alliance for Safety and Justice on Friday, found that one in two people with old convictions cited difficulties in finding a job, maintaining employment or making a living — and people with a felony conviction earn on average $23,000 per year. 
Coupled with precarious housing and access to good education opportunities, Jay Jordan, CEO of the Alliance of Safety and Justice, told CBS News that stability and reintegration for people with criminal records is "nearly impossible." 
"Without access to good jobs, decent housing, education opportunities, and more, a significant portion of the U.S. population is pushed into poverty and instability," Jordan said. 
More than half of the people surveyed said financial reasons — like Lewis' decision to turn to drug sales to make extra money — led to their arrests. Sucatti, a mother from Arkansas now living in California who was featured in the survey, told researchers: "I was newly pregnant with my third child and terrified that I would not be able to feed my children. Someone asked me if I would be open to making quick cash by selling drugs, and out of desperation, I agreed."
Those who made the decision said their conviction, and subsequent imprisonment, made their financial struggles worse. Sucatti said when she came home, "I couldn't get a job, was banned from low-income housing, and couldn't even get food stamps or financial cash aid."
Looking for work against steep odds
Achieving economic independence for people leaving prison is challenging, but the barriers rise exponentially for Black Americans — who make up 38% of people within the criminal system, according to the Prison Policy Initiative. The employment rate for Black men saw a decline of between 4.7% to 5.4% when they tried to get jobs after leaving prison, while the employment rate for White men leaving prison declined between 1.1% to 1.3%, according to research from the Center for Economic and Policy Research. 
A 2018 report from the Brookings Instutute found that 45% of formerly imprisoned people are unemployed during the entire first year following their release.
Over 30 states and 150 counties and cities have some "Ban the Box" style legislation or laws that prohibit employers from asking about an applicant's criminal history on the initial job application, and instead require that background checks be delayed until later on in the hiring process, according to not-for-profit organization Workplace Fairness.
Sealed, then cleared for the future
Policy solutions have been posed to ease the transition for formerly incarcerated people — but record expungement is an option Jordan says would "change the game."
Jordan was able to expunge his 2004 robbery conviction in May 2023 after almost a decade of trying under a California law passed in 2022.
California Senate Bill 731 – considered the most expansive in the country – went into effect at the beginning of this year. The law allows courts to automatically electronically seal records for Californians who have been arrested, but not convicted of a crime. 
It also allows for most people who went to prison to petition a court to have their records electronically sealed after completing parole and being crime-free for four years, with the exception of records relating to registerable sex offenses. 
States nationwide have various levels of record expungement and clearance. The Restoration of Rights Project found that 16 states, including New Mexico, Kansas and Illinois, have broad opportunities for record expungement, 21 states are limited, nine are very limited, and four — Alaska, Florida, Hawaii and Wisconsin — don't provide any opportunity to seal or expunge records.
Lewis is trying to stay positive and work hard "so I don't have to ask anyone to help me provide for my kids," and she is currently trying to get her record expunged in California. 
She has been traveling back and forth to the courts with her documentation, she said. People facing barriers with their records "shouldn't be pushed to one side like we don't matter," Lewis said. 
"We do matter."