Read Time:
3 Minute, 33 Second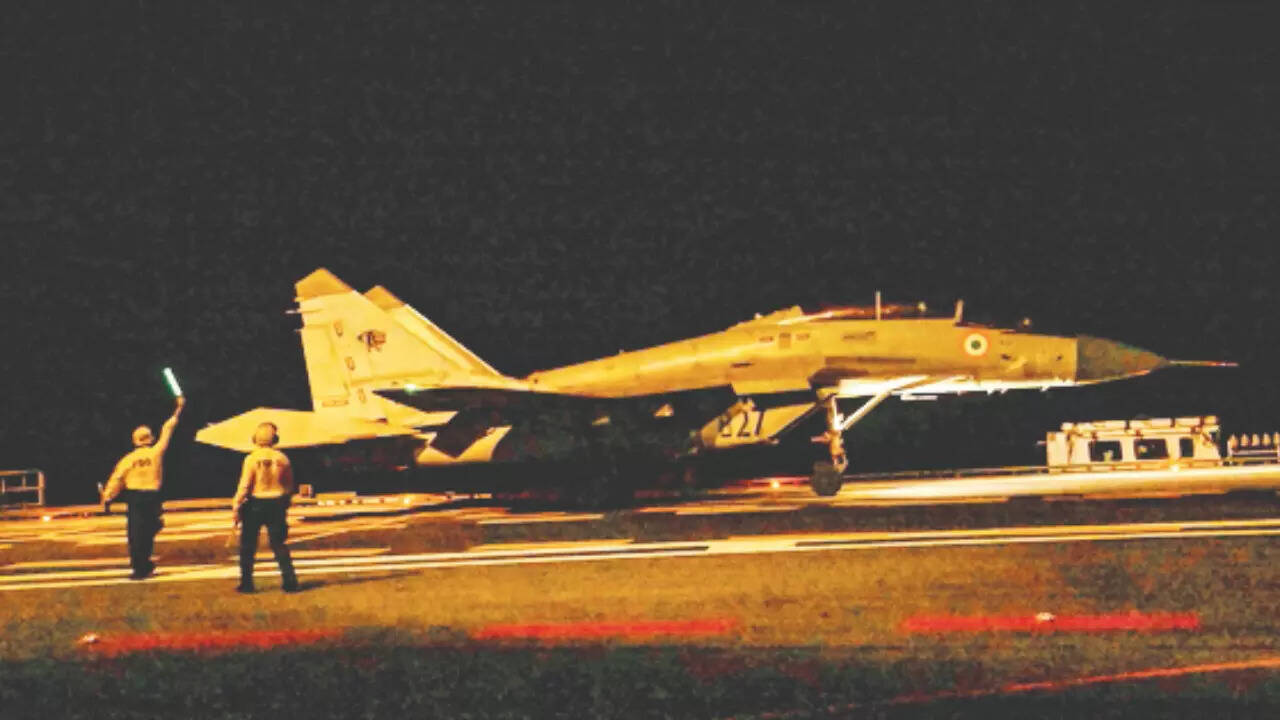 NEW DELHI: In another milestone for India's first indigenous aircraft carrier INS Vikrant, a MiG-29K fighter undertook night landing on her deck in the Arabian Sea on Wednesday. The Navy said the "challenging" night landing trial demonstrated the "resolve, skill and professionalism" of the naval pilots and crew of the 45,000-tonne INS Vikrant, which is expected to become fully operational with its "air wing" by early next year.
Both the Russian-origin MiG-29K and the indigenous naval light combat aircraft had landed on the carrier's deck for the first time during daytime in February. INS Vikrant, the largest-ever warship to be built in India for about Rs 20,000 crore, will become fully combat-ready when the MiG-29Ks complete the crucial trials from her flight deck, which is comparable to two football fields with an angled ski-jump.
"The carrier is undergoing air certification and flight integration trials with helicopters and fighters for achieving combat-ready status at the earliest. Since February, day and night landing of all helicopters in the naval inventory has been carried out," an officer said.
Consequently, India is now looking to seal a mega multi-billion contract for 26 foreign fighters in a government-to-government deal. In this race, the maritime version of French fighter Rafale has emerged as the frontrunner over the American F/A-18 Super Hornet after trials, as was reported by
TOI
in December.
The Navy is now also finalising the initial case for a "repeat order" of INS Vikrant, instead of a more potent 65,000-tonne carrier due to budgetary constraints. In sharp contrast, with already the world's largest navy, China is now fast building its fourth aircraft carrier after "launching" its third carrier, the over 80,000-tonne Fujian, in June last year.