Read Time:
5 Minute, 4 Second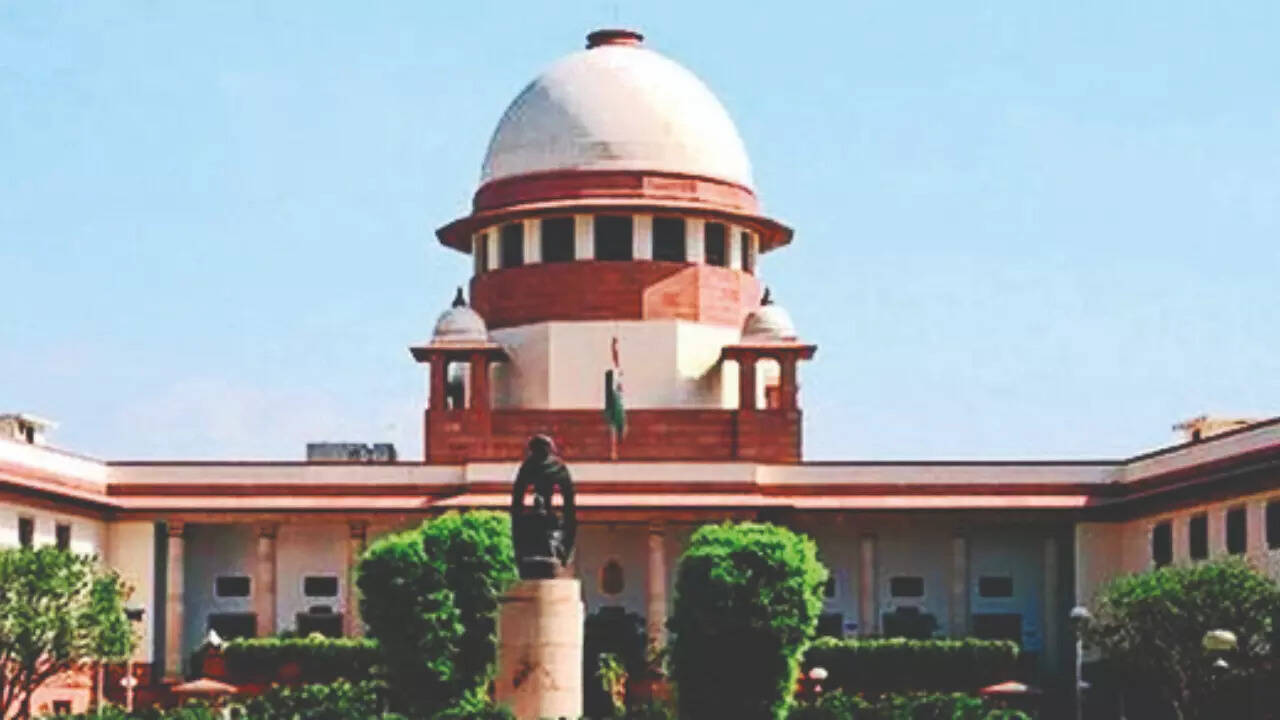 NEW DELHI: The Supreme Court on Friday granted interim medical bail till July 10 to former Delhi health minister Satyendar Jain, arrested by the Enforcement Directorate in May last year. He can get treated at any private hospital of his choice in the capital but cannot speak to the media on "any issue" during his treatment.
A vacation bench of Justices J K Maheshwari and P S Narasimha asked
Jain
, who was arrested in the PMLA (Prevention of Money Laundering Act) case following a CBI case relating to disproportionate assets, not to leave NCR and produce on July 10 all records of his treatment and prognosis in the private hospital.
When senior advocate A M Singhvi focused only on grant of interim bail for medical treatment, citing loss of 35kg in weight, muscular atrophy and the need for a possible spinal vertebrae surgery, based on a report from G B Pant Hospital, additional solicitor general S V Raju said since the hospital was under Jain, who was the minister for health and jail, these prescriptions and diagnosis were required to be vetted by a panel of doctors either from All India Institute of Medical Sciences or Ram Manohar Lohia Hospital.
But the bench said, "At present there is no reason to disbelieve the report of G B Pant Institute of Post-Graduate Medical Education and Research. We think it appropriate that the citizen has a right to take treatment of his choice, at his own expense, in a private hospital."
"We deem it appropriate to release the petitioner on interim bail on medical grounds for a limited period of six weeks. Until the next date of listing, the petitioner be released on interim bail on medical grounds, on such terms and conditions as may be imposed by the trial court, with additional conditions: Jain shall not influence and meet with any of the witnesses…scheduled in the witness list; not leave the area of NCR without leave of the trial court; all the relevant treatment papers and prognosis of such treatment shall be produced before this court; (and) refrain from appearing before print or electronic media or any social media platform to give any statement on any issue during the interim bail."
In August 2017, the CBI had filed an FIR against Jain and others on charges of alleged possession of disproportionate assets. In April last year, the ED had said assets worth Rs 4.81 crore of Jain's family and companies "beneficially owned and controlled" by him were provisionally attached as part of a money laundering probe against him.
The ED had alleged that during 2015-16, when Jain was a public servant, the companies beneficially owned and controlled by him received accommodation entries of Rs 4.81 crore from shell (paper) companies against cash transferred to Kolkata-based entry operators through the hawala route.
Meanwhile, Jain continued to be in the ICU ward of Lok Nayak Hospital. He had been admitted after falling inside a bathroom in Tihar. A team of doctors from the department of neurology and neurosurgery, physicians and psychiatrists from G B Pant attended to him on Friday. "His health is improving and he is conscious now though he is still on a fluid intake. His oxygen saturation level is also normal but he has been kept under external oxygen support," said a senior doctor from the hospital.
AAP has claimed that the minister is suffering from a major spine injury along with lumbar pain, vertigo, chronic back pain due to a slip disc and muscular atrophy. The doctors said they are yet to take a call on whether Jain needs to undergo a surgery.