Skill development in green mode: Ministry headquarter in Delhi designed around 3 thriving trees | Delhi News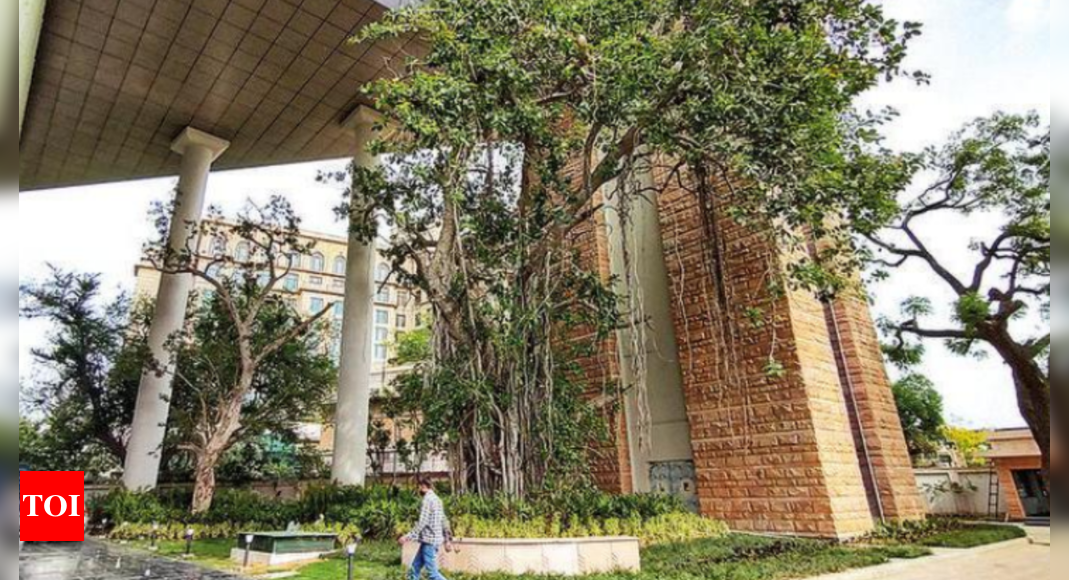 Read Time:
4 Minute, 16 Second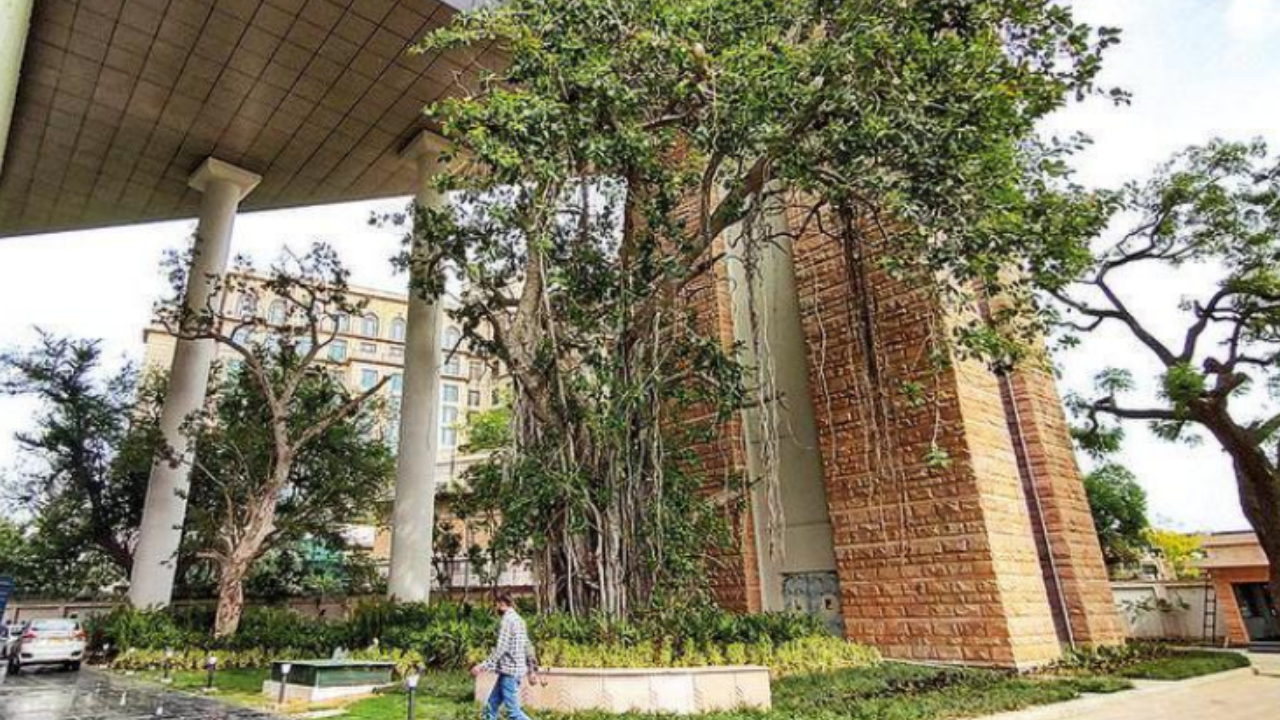 NEW DELHI: The tree of life is a popular motif and the British Council building in the city is well loved for its mural of a stylised banyan tree on its facade. But how about real trees incorporated into the design of a building – that too at a time when trees are regularly chopped down to make space for such structures?
Kaushal Bhawan, the new office of the Union ministry of skill development and entrepreneurship in New Moti Bagh, south Delhi, has been designed to protect three fully grown trees in the building complex. During the construction of the complex, instead of 28 trees being felled, they were retained and the three biggest of them, a banyan, a cluster fig and a neem tree, now form an artistic adjunct to the brick and mortar of the building. The banyan, with its sinuous aerial roots, forms an arresting focal point.
The office, with a triangular aspect, sprawls across 1.3 acres and comprises seven floors and three underground basements. Himanshu Goel, director, Oceo-Enviro, the environment consultant for the project, said, "This is a green building in which we have retained most of the trees which stood on the plot before the building work started. The big trees have been left standing in their original location."
Nature preserved: Holes in roof let sunlight reach trees
A banyan tree holds special significance in Hindu culture and this was also a factor in the concept of the structure. To ensure that enough sunlight reaches these trees, holes have been created in the upper roof of the building to allow sunrays to pass through.
To give the trees a natural locus, grass, flowering plants and shrubs have been planted. "Preserving a tree is much better than transplanting it. That is why it was decided that holes would be created in the roof of the building for sunlight rather than move the trees elsewhere," explained Goel.
Along with a 250-seat auditorium, the building, the foundation stone of which was laid by then vice-president M Venkaiah Naidu in 2019, also has a sewage treatment plant. Being a green building, it has a 3-metre-long, 2- metre-wide and 2-metre-tall recharge pit to take in the harvested rainwater.
According to the planners, there is adequate parking for visitors, which will also ensure that the traffic flow on the main road will not be affected.
The basements will be used as underground parking space for the ministry employees. A havan was held at the building on Friday though it is yet to be officially inaugurated. Shifting of office equipment is going on and only a few employees are working from the new office complex.