Exclusive – Nimrit Kaur Ahluwalia: I get trolled for not posting pics with Mandali; 'Dosti sachhi ho toh dhindhora nahi peetne padta'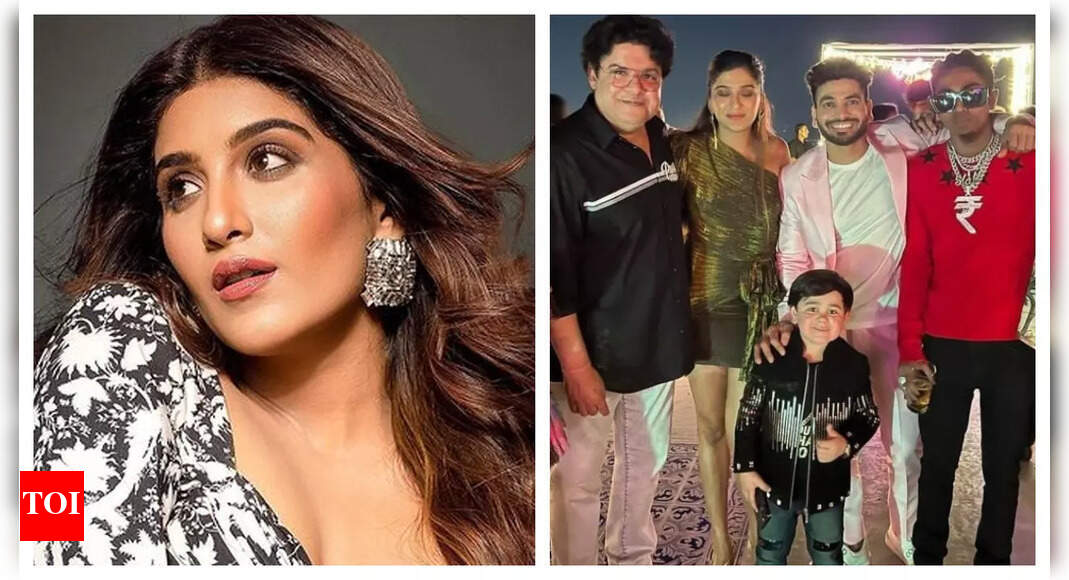 Read Time:
6 Minute, 57 Second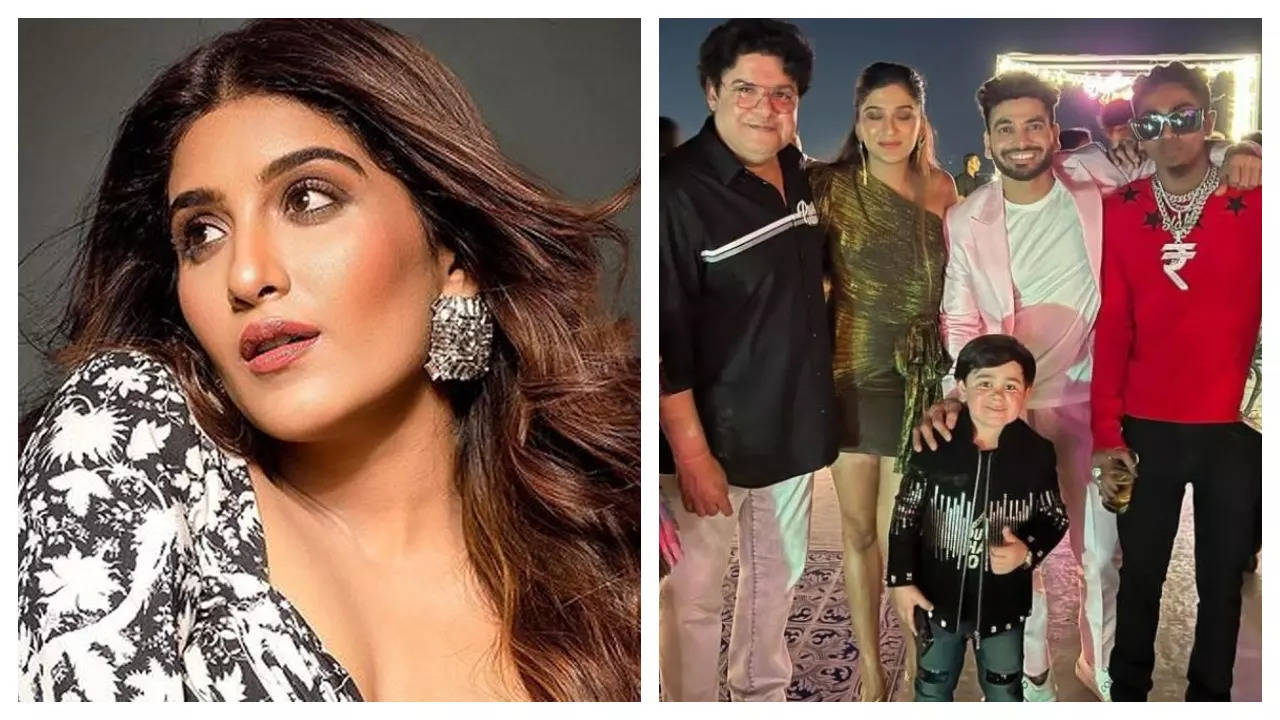 Nimrit Kaur Ahluwalia, who is receiving lots of accolades for her work in her new song, Zihaale – E- Miskin recently opened up about her life post
Bigg Boss 16
. While talking exclusively to ETimes TV, Nimrit spoke about the constant pressure that every artist faces on picking up new projects and the waiting period between signing projects. She also talks about Mandali and how their bond is still the same. It is just that she doesn't post everything on social media.
When asked how she manages to make her own choices amidst the constant pressure of signing something new, "I studied for 5 years and worked hard during that phase, phir un sab ko chod ke I came here and started my career. That means this is how much I've wanted to be here. It was not even desperate, it was more of passion. I really wanted to become an actor and be in this space. Frankly for me how I see life is, I really want to leave some good work behind. After 30-40 years there should be a body of work which can make me proud that this is what I did and this is what I'm leaving behind which is going to be accessible for generations to witness. But I also get advice "Aise nahi Aise kar lo", all of that. I've always been that person who will always do what I like doing. There are times when my team, manager, and PR think that I'm silly to say no to certain projects. They tell me why are you not doing this, that other celebrities are doing this or that but it doesn't matter to me. For me Meri journey Meri hai and I cannot be unfair to myself by comparing myself to others. We don't decide hum Kaun si family mein paida honge, what will be our environment or our conditioning, we can't decide anything. I know this is the best I can do or I've given my best in the given circumstances from the family I've come from or the opportunities I've got. So I've made the most of what has come my way," she said.
The Choti Sardarni actress feels patience is the key, "I think patience is the key and for an actor the most important thing or the most testing time is the waiting period between signing projects. It is the most testing time. The waiting period can make you do a lot of things which are not you and that way you can end up making certain decisions which are not necessarily fruitful for you. I am okay to wait and whenever I do something I want it to be done from all my heart. I believe when you do something by putting all your heart it reaches its destination."
Talking about taking her break and reuniting with her parents after 8 months, the actress said, "It was really cute. it had been 8 months since I'd not gone home. So it was for my mom's birthday when I finally took a few days off. I felt I was getting unnecessarily too harsh on myself. Jiski requirement nahi hoti but main khud se pressure le leti hoon. It was high time that I needed to detox myself. It was necessary because my thought processes were crowded and sometimes it is just important that your work should speak. I don't think I've to be there all the time. When I do my work it should be done with all my heart and people should like it. With this mentality I took that break and it was very refreshing."
Nimrit formed a close bond with Shiv Thakare, Sumbul Touqeer Khan, MC Stan, Sajid Khan and Abdu Rozik and their gang was referred to as Mandali. Speaking more about their bond after coming out of the house, the actress shared how she is annoyed with the constant judgements and expectations. "Frankly, sometimes it also gets annoying when you are unnecessarily told that you didn't wish her or him, tumne ye nahi kiya Woh nahi kiya. I am sorry but this is so childish. I get it that there are sentiments attached. People have showered immense love on us and their sentiments are there but I feel when your friendship is genuine you don't need to blow the trumpet. (Aap ko uska dhindhora peetne ki zarurat nahi padti hai..) if I've three friends who are not from this industry I don't need to put up stories for them on social media. I am not that active there. If I am a friend I don't need to make public appearances for that friend. I am a friend who will be there for my friend when they need it the most."
She further added how she gets trolled by many for not posting photos with other Mandali members but now she doesn't get affected by them, "Sometimes it does get annoying, Meri toh itni trolling kar rakhi hai, aapne isko wish nahi kiya, wahan nahi gaye… but you don't know what is happening in my life at that point. What if I'm not well at that point or I'm busy with something else, and I might be working somewhere that moment. I can't physically be there or present but of course I am there for my friends. Now, I've given up thinking and it is fine. Troll karna hai kar lo, if I want to wish I've already done. It should be between friends and everything can't be on social media. I get it we were in a reality show and you saw us brushing our teeth also but now we are at our home and everything can't be on display all the time."