Read Time:
3 Minute, 39 Second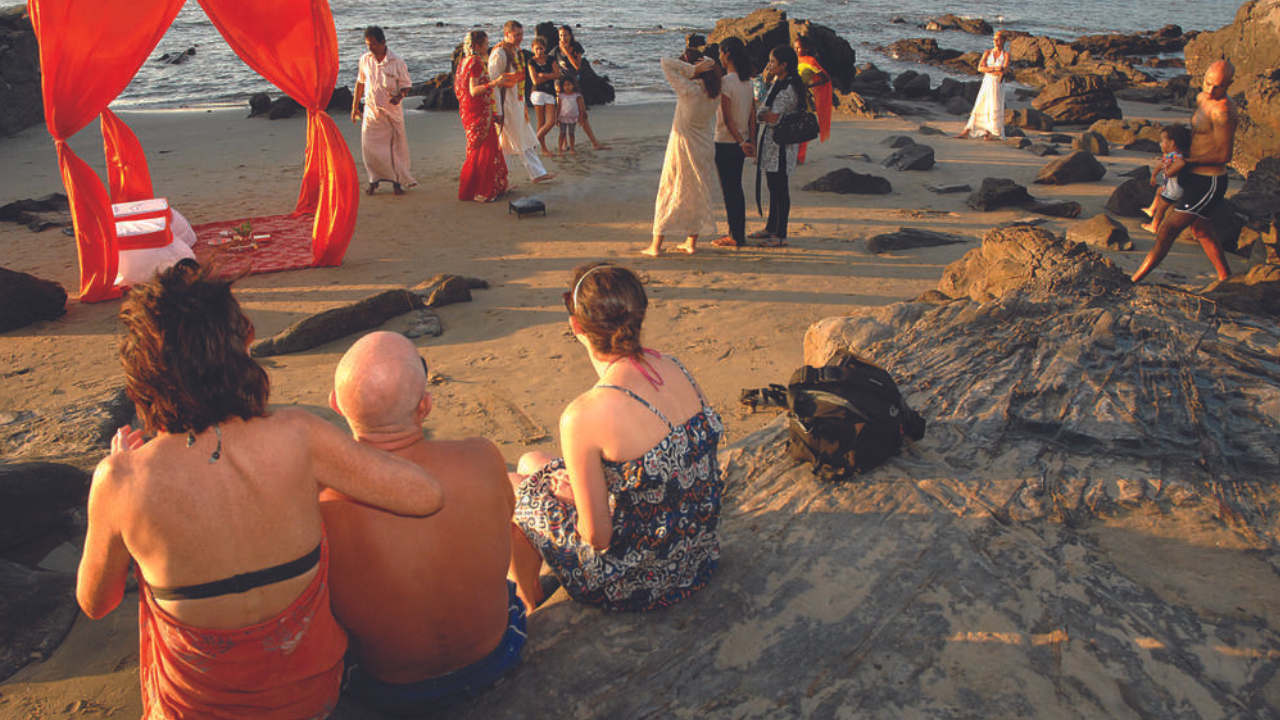 PANAJI
: Even as more and more people find that Goa's picturesque beaches are ideal settings for their weddings, the Goa Coastal Zone Management Authority (GCZMA), which often finds itself swamped by requests for such events, has doubled the application fees to Rs 1 lakh.
The last time these fees were increased was in April 2020, when the authority hiked the fees from Rs 10,000 to Rs 50,000. As per the new notified rates, the wedding party will pay Rs 1 lakh for permission for an event covering a maximum period of five days. For every additional day, the party will have to shell out Rs 10,000.
TTAG seeks blanket nod for popular venues
The rates apply for beach weddings and any other such events along Goa's coast.
GCZMA officials have said the body is often flooded with applications in the summer and winter months, and scrutinising these application increases the authority's workload. At times, applicants seek permissions for weddings covering an area of up to 800sqm, with a guest list of even 1,000 persons.
Often in December and January, the number of applications for beach parties and weddings outnumber cases of CRZ violations dealt with by the same authority.
Most are keen to have weddings on South Goa's relatively quieter beaches — Utorda, Velsao, Cavelossim, Mobor, Benaulim, Varca, Bogmalo, and Rajbaga. In North Goa, permissions are sought to have marriage-related events at Ashvem, Mi-ramar, and Vaiguinim.
These wedding parties mainly take place along beach stretches adjoining a hotel, and this has led the Travel and Tourism Association of Goa (TTAG) to ask the state to give blanket permission of six to eight months to frequently-used venues, as a majority of these events are held at fixed locations.
Meanwhile, the new GCZMA rates have also brought some relief to those erecting temporary structures like shacks. The permission granted will now be for a period of seven years, as against five earlier.