Read Time:
3 Minute, 30 Second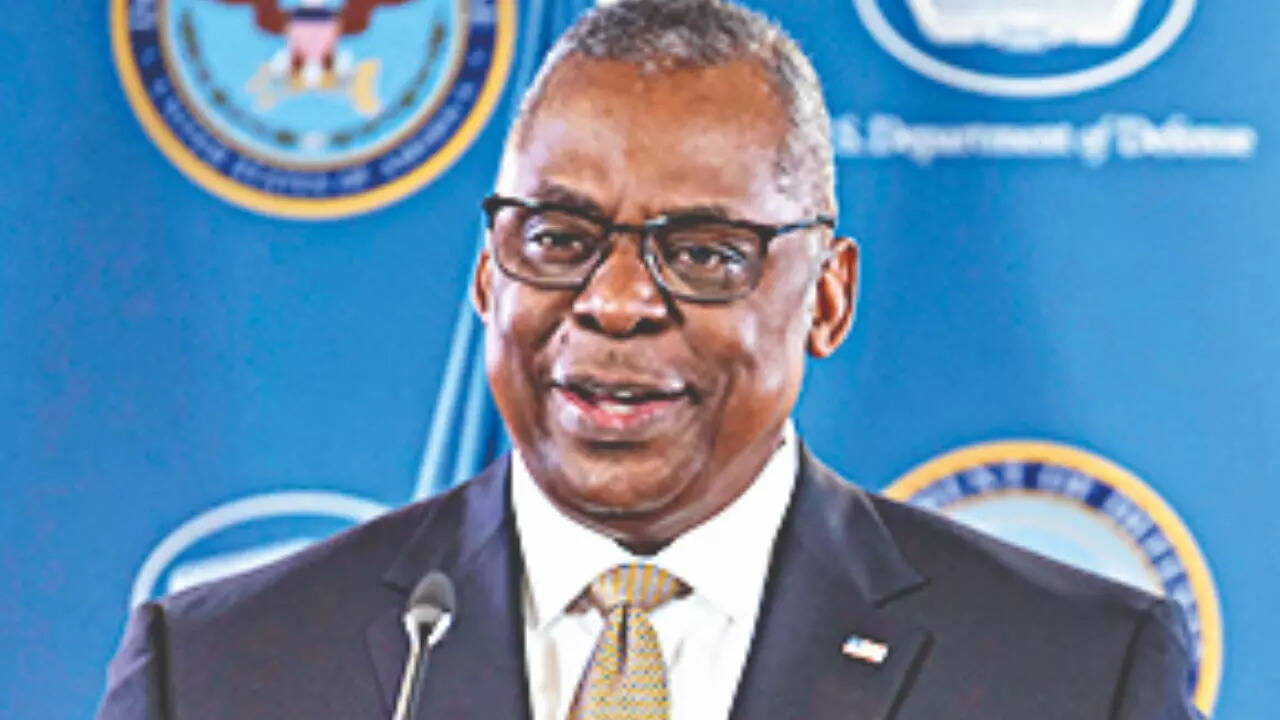 NEW DELHI: India and the US will focus on further cranking up operational military cooperation in the critical Indo-Pacific region as well as discuss defence-industrial collaboration in jet engines and emerging military technologies like cyber, space and artificial intelligence during US secretary of defence Lloyd
Austin
's visit in early-June.
Austin is slated to hold delegation-level talks with his Indian counterpart Rajnath Singh in New Delhi on June 5 during his Indo-Pacific trip, ahead of PM Narendra Modi's official state visit to the US from June 21, officials told
TOI
.
The Pentagon in Washington on Friday said Austin will meet with key leaders during his trip, which will also include visits to Japan and Singapore, to advance US defence partnerships across the region in support of "our shared vision for a free and open Indo-Pacific, anchored in ASEAN centrality".
Officials said India and the US will also organise a conclave of military chiefs from the 14 Pacific Island Countries in New Delhi around September.
A long-pending deal is India's proposed acquisition of armed Predator drones, in the backdrop of the ongoing successful exploitation of two leased unarmed MQ-9B Sea Guardian drones for extensive surveillance missions.
But the deal's high cost at $3 billion for 30 Predators has led India to cut down the requirement to 18 drones, with New Delhi also pushing for transfer of technology and MRO facilities under the contract, as was reported by
TOI
earlier.
Moreover, with the Modi's government's thrust on "Make in India", the focus now is on joint development and production of cutting-edge military weapons. The US government is, for instance, considering an application by engine manufacturer General Electric to jointly produce jet engines in India.