Maoist-hit villages in Bihar's Gaya, Aurangabad now producing civil servants & IITians | Patna News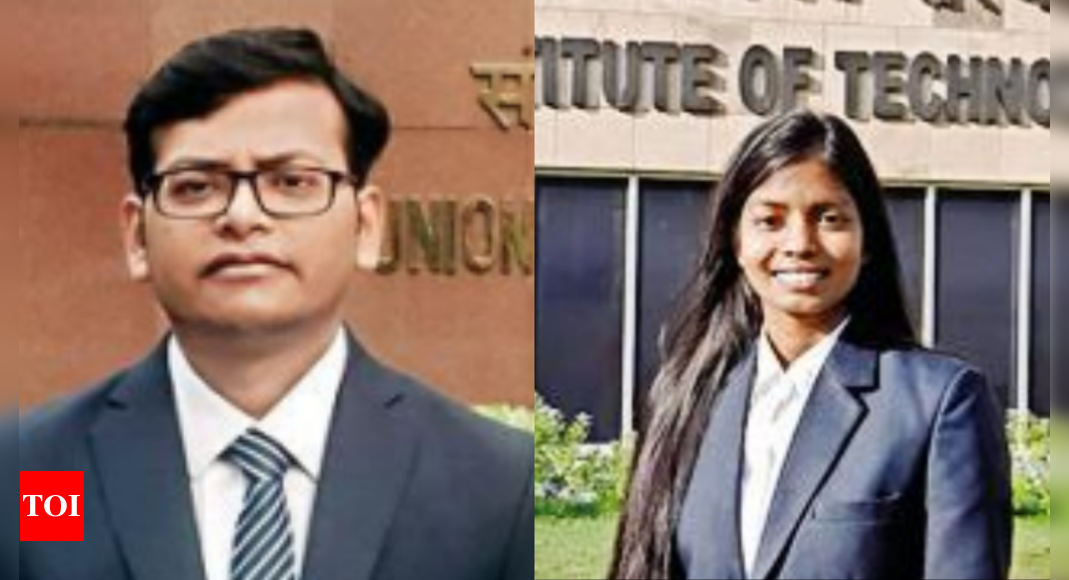 Read Time:
4 Minute, 15 Second
PATNA: A vast stretch of some 200 km in south Bihar, which was once infamous as the 'Red Corridor' is now producing country's top brains as the new generation battles to give a new identity to their area where once the slogan of 'Lal Salam' reverberated.
In the past few years, over two dozen students from humble backgrounds have qualified for the prestigious UPSC and IIT. What is special about their success is that they all come from Gaya and Aurangabad districts from Magadh division which once were infamous for Maoist violence. Of the total number of massacres reported from across the state, some 60% were reported from this region alone, according to police sources.
Thanks to the power of education. The entire area has undergone a metamorphosis with children now opting for study instead of getting attracted to Maoist ideologies.
Meet Sandeep Kumar, a resident of Maoist-hit Dumaria block in Gaya district who has cleared the UPSC exam this year in what has come as an inspiration for other deprived children of the region. "I faced a lot of trouble in treading the path to success. With incidents of Maoist-enforced shutdowns quite usual in the region and road connectivity a major problem, I faced a lot of trouble in my education. Also, electricity reached my area when I was in Class VIII," Sandeep told TOI.
"Now, the mindset of people have changed and the villagers want their children to study. With smartphones now available in every home, children are much aware," said Sandeep, whose family runs a small shop in the village for survival. He earlier qualified for the IIT after being groomed by 'Magadh Super 30', an initiative of former DGP Abhayanand.
Similar is the story of Renu Kumari, who qualified for the IIT. Renu, a resident of Goh block in Aurangabad, too fought against all odds to script her story of success. Her father runs a small cloth shop in the market.
Rajesh Kumar Gupta, a resident of Deo block in Aurangabad district, sacrificed all his comfort to let his sons study. Both his sons have qualified for the IIT.
"We lived in panic since naxal-bandi was quite usual in our region. This always hampered my business which was the lone source of income but I didn't give up," says Gupta who still runs a stationery shop.
Soni Rashmi, who belongs to Dumaria block is another student who has qualified for a top engineering institute. "While I was studying the other day, Maoists bombed my house with a bid to kill my father. We survived somehow but didn't quit study. Finally, I made it to the NIT," Rashmi said.