RRTS trains: What's special about India's first 160 kmph regional rapid train? Watch video to know top features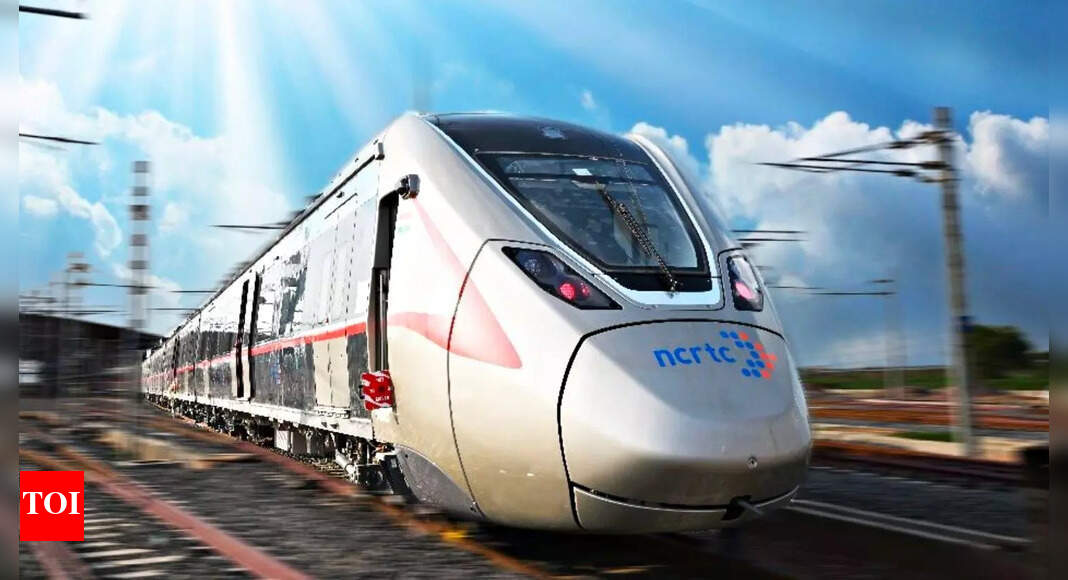 Read Time:
3 Minute, 47 Second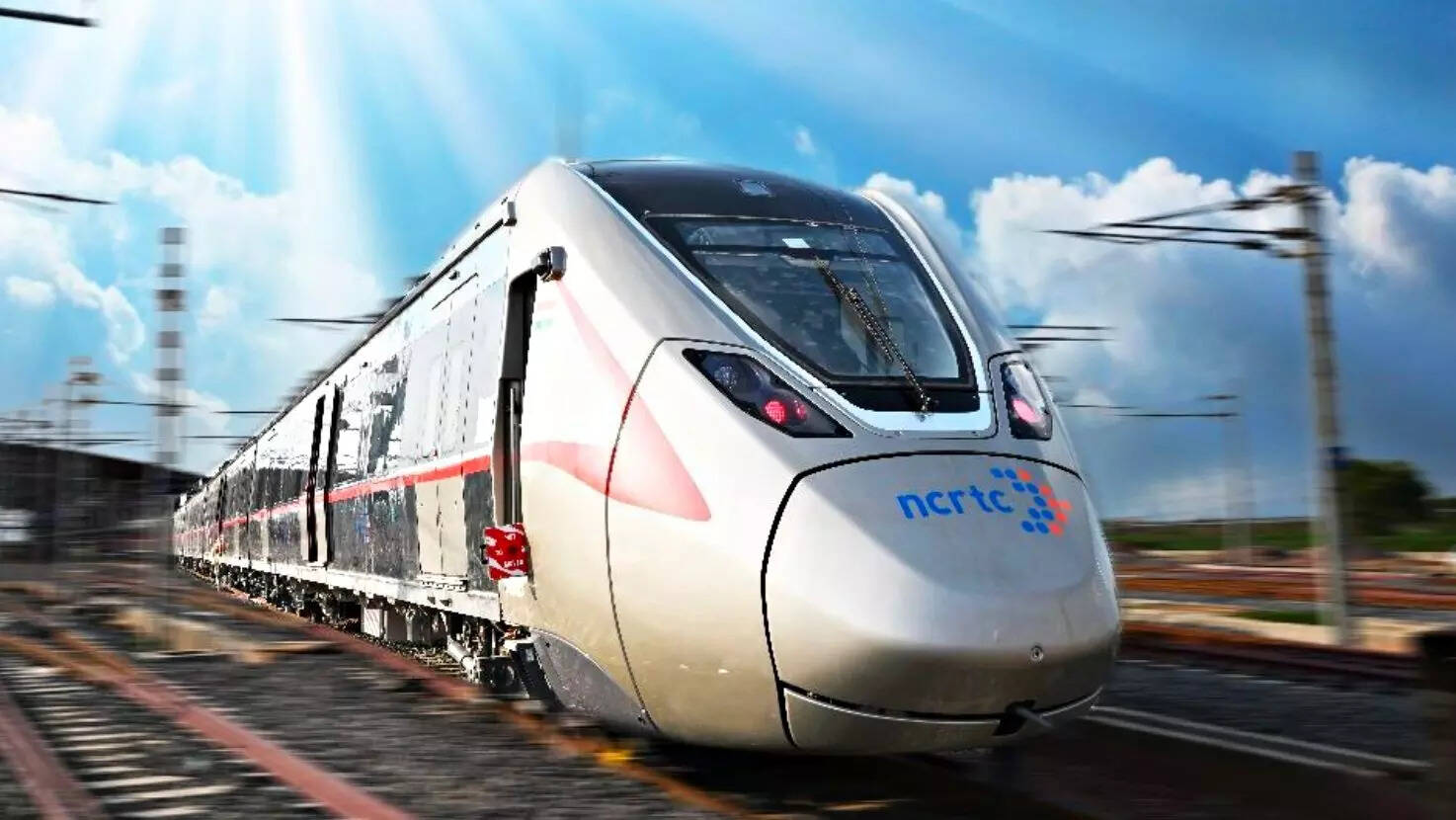 Delhi-Meerut RRTS trains: Imagine a transit system that allows you to travel from Delhi to Meerut in just under an hour at 160 kmph speed. India's first Regional Rapid Transit System (RRTS) project is an ambitious project which aims to provide crucial connectivity to tier-II cities and developing areas around the national capital.
The RRTS or the RAPIDX trains have a design speed of 180 kmph and will run at a maximum operating speed of 160 kmph, making them semi-high speed train sets. With an average speed of 100 kmph, the RAPIDX trains will be much faster than the Delhi Metro and the Indian Railways trains.
RRTS trains: Delhi-Meerut 160 kmph train's top features | India's 1st regional rapid RAPIDX train
TOI visited the Duhai depot of the RRTS project where the 'Make in India' train sets are being tested. Watch the video above for a detailed view – interiors and exterior – of the RRTS trains and find out the special features that passengers can look forward to. Also check out the route map to find out which regions the Delhi-Meerut RRTS project will cover.
Each air-conditioned train set will have 6 coaches with seats in the 2 by 2 configuration. 5 of these will be Standard coaches and 1 will be Premium; of the 5 Standard coaches, 1 will be reserved for women.
Features of the Premium coach – as highlighted in the video above – suggest that it is aimed at business class passengers. The entry to the premium coach will happen through a separate gate on the platform and even within the train the coach will be sealed from other coaches with the help of a door. The entry and exit mechanism into RRTS trains for passengers will also be different from metro services.
The RRTS project is being executed by the National Capital Region Transport Corporation (NCRTC). To begin with, a priority section between Duhai and Sahibabad is expected to be made operational soon.
The Delhi-Ghaziabad-Meerut RRTS project stretches over 82 kilometres and is targeted to be made fully operational by 2025.